Sunday Fun Day: The Pigeon Makes a Craft
Sunday Fun Day: The Pigeon Makes a Craft
September 19 @ 1:00 pm

-

3:30 pm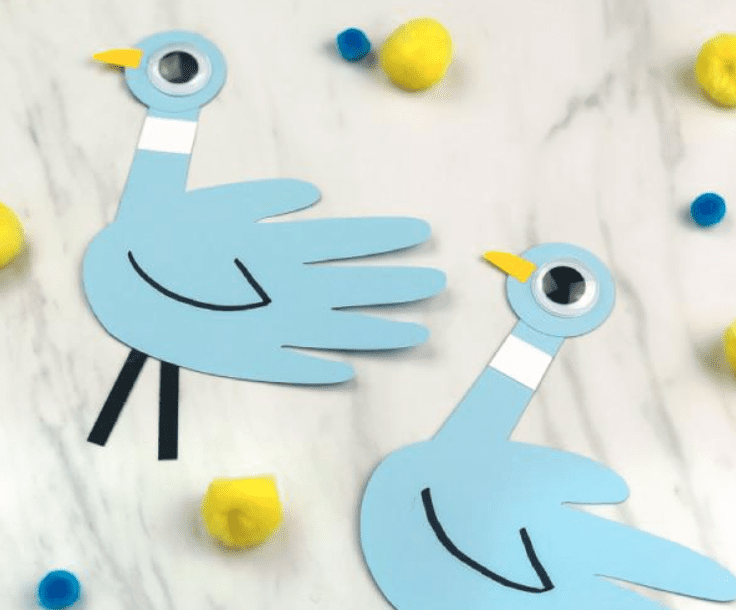 Sunday, September 19, 2021 –1:00pm to 4:00pm
September is library card sign-up month, so on Sundays we are recognizing some of the most classic children's literature characters that everyone should read about during their childhood. A library card is your ticket to the world of reading!
The Pigeon may seem like a very new classic children's book character, but he's been around for almost 2 decades, and we think he's a pretty great one! This week we'll make handprint Pigeons (with a special big googly eye) and toilet paper tubes Pigeons!
Sunday Fun Days are returning to a mainly in-person program at the library on Sunday afternoons. We have expanded the hours of the craft program and will spread out more tables for groups to make crafts. We will have a very limited number of kits to take home available only during the hours of the Sunday Fun Day program.
If you need disability-related accommodations in order to participate in this event, please contact the Library.
This event is open to the public.