Sunday Fun Day: Wind Up Butterflies
Sunday Fun Day: Wind Up Butterflies
April 10, 2022 @ 1:00 pm

-

4:00 pm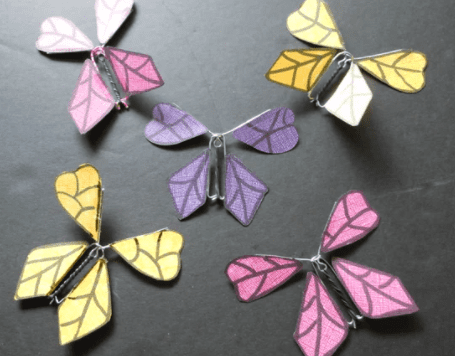 Sunday, April 10, 2022 –1:00pm to 4:00pm
This week we will be making wind-up butterflies with paper, paper clips, rubber bands, and tape. These magic butterflies fold flat and can be hidden in books or cards as a fun flying surprise!
Sunday Fun Days are returning to a mainly in-person program at the library on Sunday afternoons. We have expanded the hours of the craft program and will spread out more tables for groups to make crafts.
本周我们将用纸、回形针、橡皮筋和胶带制作蝴蝶手工。这些神奇的蝴蝶折叠后可以平放在书本或卡片中,更令人惊喜的是它们真的可以飞起来!
星期天手工坊活动已恢复为周日下午在图书馆内进行的现场活动。我们将延长活动时间,并为爱好手工的小朋友们设置更多的工作台。
Sunday Fun Days han regresado a un programa principalmente en persona en la biblioteca los domingos por la tarde. El programa tiene mas horas que antes y distribuiremos más mesas para que los grupos hagan arte.
If you need disability-related accommodations in order to participate in this event, please contact the Library.
This event is open to the public.