The Brotherhood Tour featuring Kevin Burt and Ken Valdez
The Brotherhood Tour featuring Kevin Burt and Ken Valdez
September 9, 2022 @ 7:00 pm

-

9:00 pm

$20.00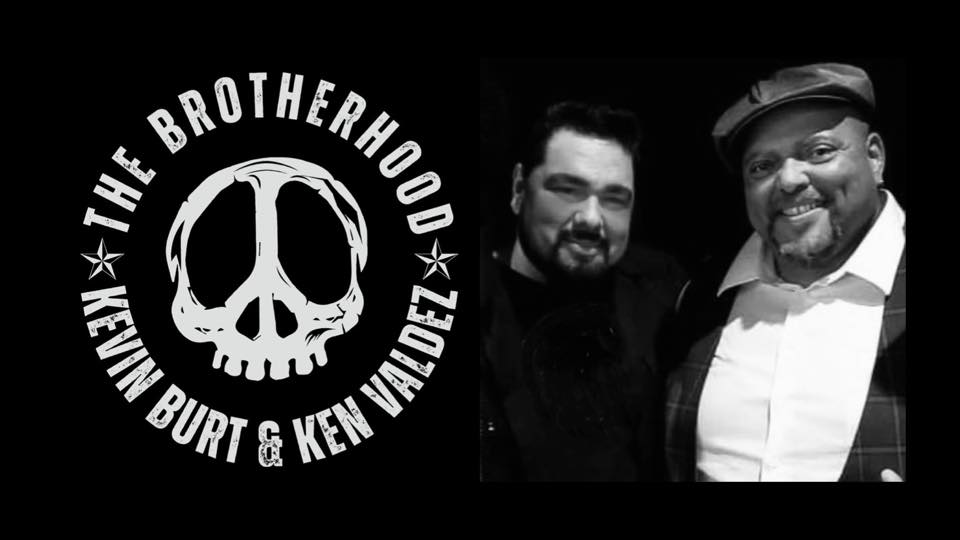 The Brotherhood
Featuring Kevin Burt and Ken Valdez
Born and raised in Waterloo, Iowa, Kevin Burt dispelled the myth there is no such thing as "Iowa Blues." He did so by becoming the first artist in the history of the Blues Foundation's International Blues Challenge to sweep the awards by taking top honors in three categories. He is currently signed to Gulf Coast Records, is a multiple time Blues Music Awards nominee and a member of the prestigious Iowa Music Hall Of Fame.
Ken Valdez was born and raised in Santa Fe, New Mexico. He picked up his guitar at 18 years old and has never looked back. He has shared the stage with the masters BB King and Buddy Guy among many others. Valdez's dear friend Jonny Lang urged him to move to Minneapolis where he currently resides. There he played with Lang and has worked extensively with many in the Prince camp. Ken Valdez is signed to Curtain Call/Sony Music and was selected by Billy F. Gibbons to join him on his solo tour, which ultimately lead to dates with the legendary ZZ Top which have continued this year.
Burt and Valdez's friendship spans well over a decade. Their harmonies and chemistry are so undeniable you would swear they are related. They consider each other family with a bond forged by music. The Brotherhood Tour allows these two artists to showcase what they do individually and together. Each performance is a soul shaking experience which leaves audiences spellbound and wanting more. When music is thicker than blood it's not just family, it's a Brotherhood.