The Diversity of Belgian & German Beer Styles (Tasting Event)
The Diversity of Belgian & German Beer Styles (Tasting Event)
August 5, 2022 @ 6:00 pm

-

8:00 pm

$54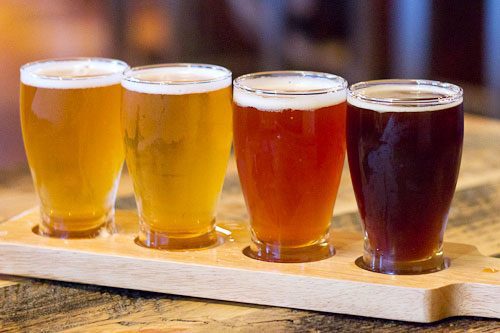 What are the differences between ales and lagers?
What beer style do U.S. craft brewers usually prefer to drink themselves?
What is it that some Belgian breweries do that makes German brewers go crazy?
What major contribution have U.S. craft brewers made to the beer world?
Why do Belgians have so many unique beer glasses?
This class is a great opportunity to find the answers to these questions, while tasting nine great beers and enjoying a hearty grazing board.
Michael has traveled extensively in Belgium and Germany, and will lead you on a journey showcasing the countries' amazing styles of ales and lagers made in Germany, Belgium and the U.S.A.
Examples of beer styles planned for the tasting (depending on availability):
Kölsch
Saison
Pilsner
Belgian Golden Ale
Berliner Weisse
Flanders Red Ale
Rauch Bier
Dubbel
Final Surprise Beer Tasting!
Class Type: Beer tasting with hearty grazing board
Date & Time: Friday, August 5, 6-8PM
Seating Available: 6 counter seats and 3 cocktail tables (for 2), 12 total seats
All food and drink is prepared and served in a kitchen that contains animal products, gluten, nuts, and other potential allergens. Items on class menus can not be made-to-order, so substitutions are not available. 
About the instructor
Michael Benda worked for several years as a Beer Specialist and Consultant for a pub and a retail store in the Twin Cities, managing beer purchases, conducting beer tastings, and teaching beer classes. He received accreditation as a Cicerone Program Certified Cicerone® with broad knowledge of the history, styles, food pairings, and evaluation of beer.