THEN & NOW: 175 Years on the Pentacrest
THEN & NOW: 175 Years on the Pentacrest
December 9, 2022 @ 10:00 am

-

5:00 pm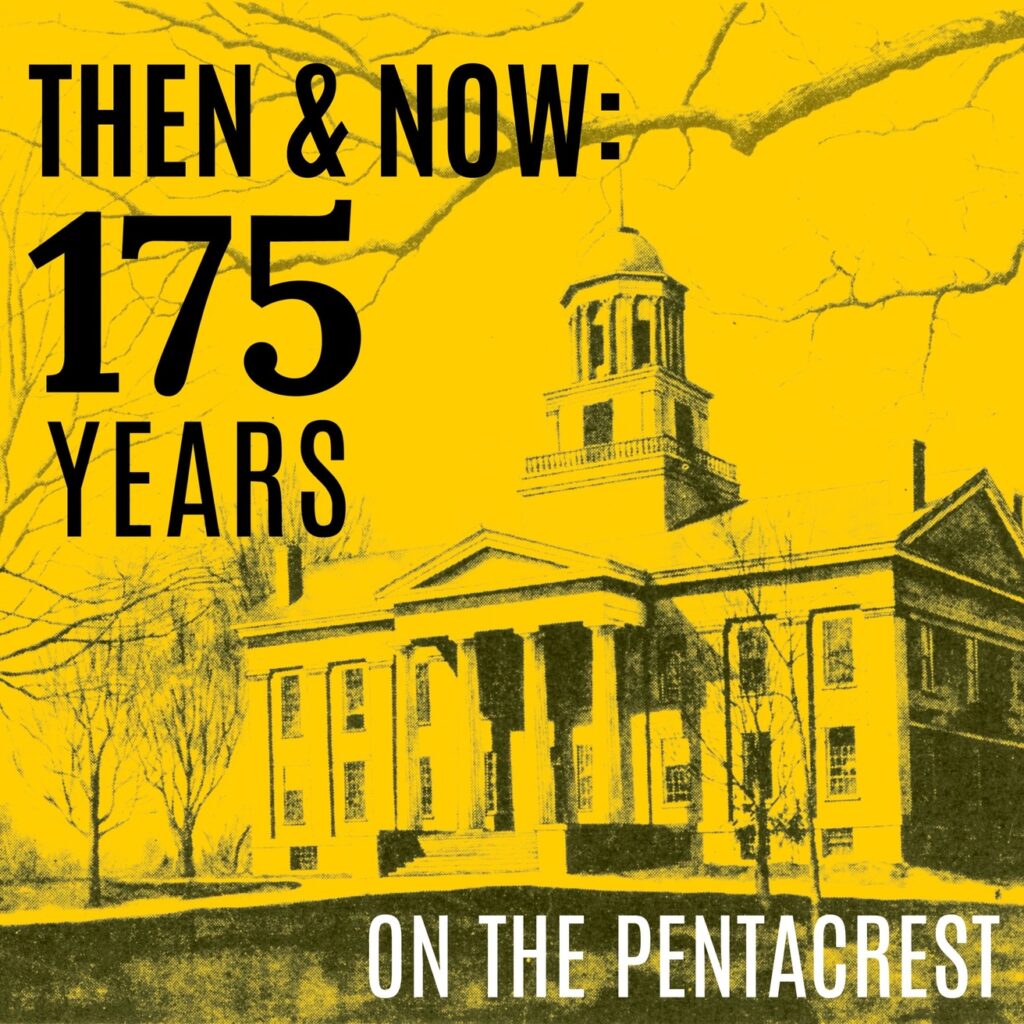 Friday, February 25th—precisely 175 years after the founding of the University of Iowa—on display through 2022.
The Pentacrest Museums present a new, celebratory exhibition THEN & NOW: 175 Years on the Pentacrest in the Hanson Gallery of the Old Capitol Museum. Honoring the University's landmark anniversary, the exhibit explores various departments and happenings on the Pentacrest, then & now. What's the same? What has changed? Large format comparative photography, firsthand accounts from notable Hawkeyes, and historic artifacts tell the story.
The exhibition will be open to the public with free admission during regular hours at the Old Capitol Museum, Friday & Saturday 10 a.m. – 5 p.m.
A virtual series diving deeper into each of the broader topics covered in the exhibition will be announced in March, with sessions held throughout 2022.