This is America: The 1619 Project for Teens
This is America: The 1619 Project for Teens
October 21, 2021 @ 5:00 pm

-

6:00 pm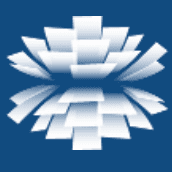 The 1619 Project was an initiative launched in August 2019 by Waterloo, Iowa native, Hannah Nikole Jones and was published to commemorate the 400th anniversary of the first enslaved Africans arriving in colonial Virginia. Made up of more than 30 essays and creative works, the project offers an alternative history of the United States.
Love it or hate it, the 1619 Project exposes issues of inequity in the US throughout history. From the very idea of democracy, to redlining and mass incarceration, this body of journalism offers a different narrative and offers many ways to think about the history of the United States.
This is America is a monthly program for 12-18 year old's interested in exploring different stories and lived experiences of everyone who calls themselves American. October, November and December will focus on the 1619 Project. We'll highlight different works each month, dig deeper into how history has impacted America today and connect participants to resources, art and community organizations.
It is to be understood that all opinions and ideas will be respected in this space.
Participants can attend in-person or via Zoom. Once you register for the program, you will be sent the zoom link.
This event is open to the public.