Totally Tweens: Women's History Bingo and Bracelet
Totally Tweens: Women's History Bingo and Bracelet
March 2 @ 4:00 pm

-

5:00 pm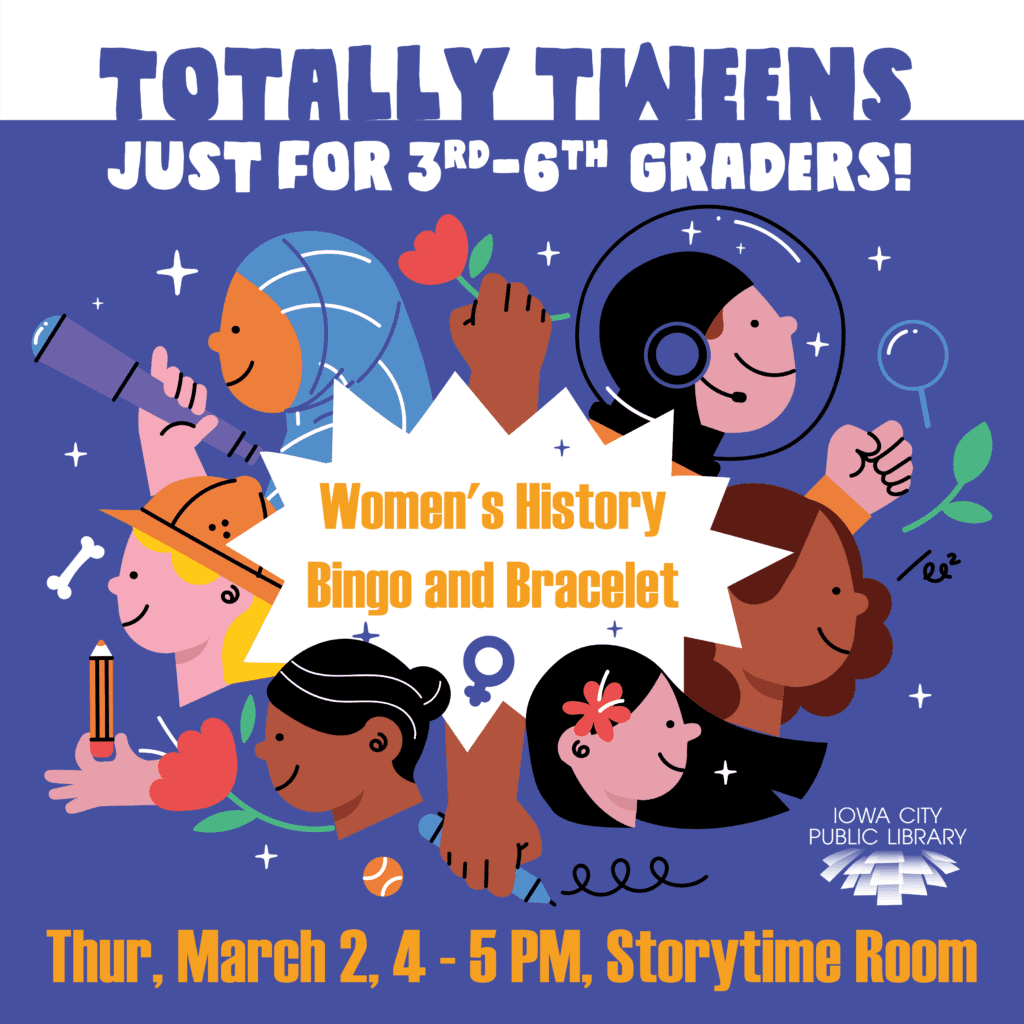 Thursday, March 2, 2023 –4:00pm to 5:00pm
Celebrate Women's History Month with an exciting bingo event! Using bingo cards that feature important female figures, learn about these history-making American women with every square called in this bingo game. Fabulous prizes are up for grabs in this fast-paced game!
After bingo, we'll switch gears and create a binary code bracelet in homage to Ada Lovelace, the world's first computer programmer. Learn how to convert your birthday to binary code and represent it with colored beads on a bracelet!
庆祝妇女历史月宾果游戏!我们将通过杰出女性人物游戏卡来了解这些创造历史的美国女性,在快节奏的游戏中赢取精美奖品!
宾果游戏之后,我们将一起制作二进制代码手镯,致敬世界上第一位计算机程序员 Ada Lovelace 。学习怎样将您的生日转换为二进制代码,用不同颜色的彩珠排列来表达并做成手链!
¡Celebre el Mes de la Historia de la Mujer con un emocionante evento de bingo! Usando cartones de bingo que cuentan con figuras femeninas importantes, aprenda sobre estas mujeres que hicieron historia con cada cuadrado en este juego de bingo. ¡Premios fabulosos en este juego de ritmo rápido!
If you need disability-related accommodations in order to participate in this event, please contact the Library.
This event is open to the public.