U.S. Army "Jazz Ambassadors" Big Band
U.S. Army "Jazz Ambassadors" Big Band
November 10 @ 7:30 pm

-

9:30 pm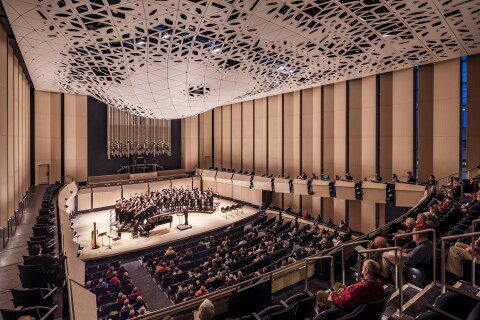 Voxman Music Building
93 East Burlington Street, Iowa City, IA 52240
Concert Hall – 2101
School of Music
319-335-1603
U.S. Army "Jazz Ambassadors" Big Band 
The Jazz Ambassadors is the United States Army's premier big band. This 19-member ensemble, formed in 1969, has received great acclaim both at home and abroad performing America's original art form, jazz.
This concert is free and open to the public.
View the program here: https://digital.lib.uiowa.edu/islandora/object/ui%3A29979
Individuals with disabilities are encouraged to attend all University of Iowa sponsored events. If you are a person with a disability who requires a reasonable accommodation in order to participate in this program, please contact the sponsoring department or contact person listed in advance of the event.