Valerie June
May 21, 2022 @ 7:30 pm

-

9:30 pm

$15 – $40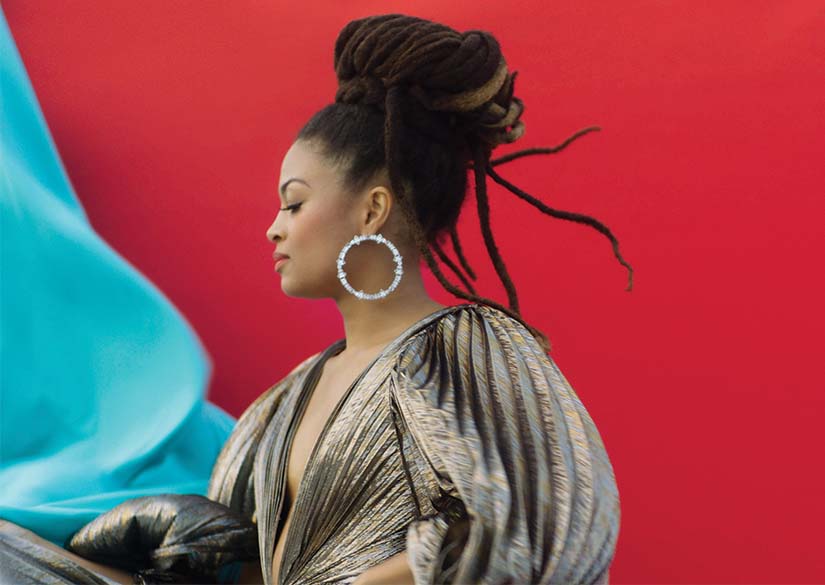 with Chasity Brown
The latest full-length from Valerie June, The Moon and Stars: Prescriptions for Dreamers, emerged from a long-awaited revelation on the part of the Tennessee-bred singer/songwriter. "With this record, it finally became clear why I have this dream of making music," June says of her third album for Fantasy Records. "It's not for earthly reasons of wanting to be awarded or to win anybody's love—it's because dreaming keeps me inquisitive and keeps me on that path of learning what I have to share with the world. I think when we allow ourselves to dream like we did when we were kids, it ignites the light that we all have within us, and helps us to have a sort of magic about the way we live."
The follow-up to her widely adored The Order of Time—a 2017 effort that earned the admiration of Bob Dylan and landed on best-of-the-year lists from the likes of Rolling Stone and the New York Times— The Moon and Stars: Prescriptions for Dreamers is a potent catalyst for that kind of magic. With her spellbinding vocals and infectious sense of wonder, June gently eases the listener into a far more charmed state of mind, one that quickly restores a powerful feeling of joyful possibility.
Chastity Brown
 "A work of brooding soul eloquence, alt-rock wiriness, atmospheric pop sweetening and folk-inflected naturalness" — NPR Music
Based in Minnesota, but with roots in Tennessee, Chastity Brown grew up surrounded by country and soul music. In the full gospel church of her childhood, she played saxophone and drums and found her singing voice and a passion for music. Her first show was in Knoxville, TN, and then it was on to Minneapolis. Since then, she's been featured on NPR's "Favorite Sessions," CMT, American Songwriter, the London Times, Paste Magazine and others. Chastity has toured the U.S. and abroad, appearing on the U.K.'s Later…with Jools Holland.