World Wednesday: Learn Tango with Nora Garda
World Wednesday: Learn Tango with Nora Garda
June 8 @ 1:00 pm

-

2:00 pm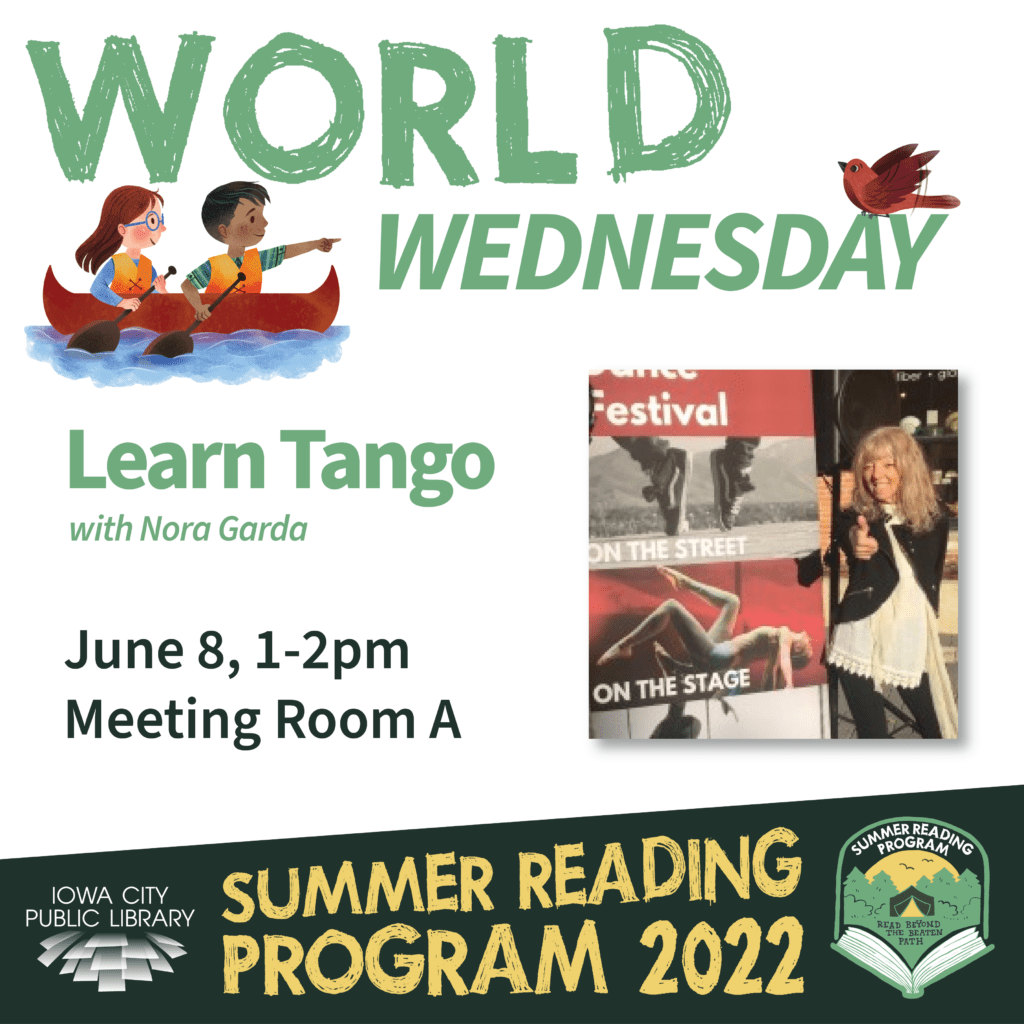 Wednesday, June 8, 2022 –1:00pm to 2:00pm
As a dancer, Nora Garda has been expanding community dance programs in the area with organizations such as InterDance. Originally from Argentina, Nora Garda started dancing at age 5. Come join Nora and explore the movements of Tango! This event is geared towards kids and families, but all are welcome to join!
On Wednesdays, join us for a different program every week to broaden our knowledge of cultures around the world!
—————
Nora Garda ha ampliado los programas comunitarios de danza con organizaciones como InterDance. Originaria de Argentina, Nora Garda comenzó a bailar a los 5 años. ¡Ven a explorar los movimientos del tango! Este evento es para niños y familias, ¡pero todos pueden participar!
¡Los miércoles, ven a la biblioteca para un programa diferente cada semana para ampliar nuestro conocimiento de las culturas del mundo!
世界星期三
每周三和我们一起参加各种各样的活动,了解世界各地的特色文化!
Nora Garda 来自阿根廷,5 岁开始跳舞。作为一名舞者,Nora Garda 一直致力于和 InterDance 等本地组织一起促进社区的舞蹈教学项目。和Nora一起学跳探戈吧!本活动面向儿童和家庭,也欢迎所有人加入!
If you need disability-related accommodations in order to participate in this event, please contact the Library.
This event is open to the public.