World Wednesday: Songs and Stories in French
World Wednesday: Songs and Stories in French
July 27, 2022 @ 1:00 pm

-

2:00 pm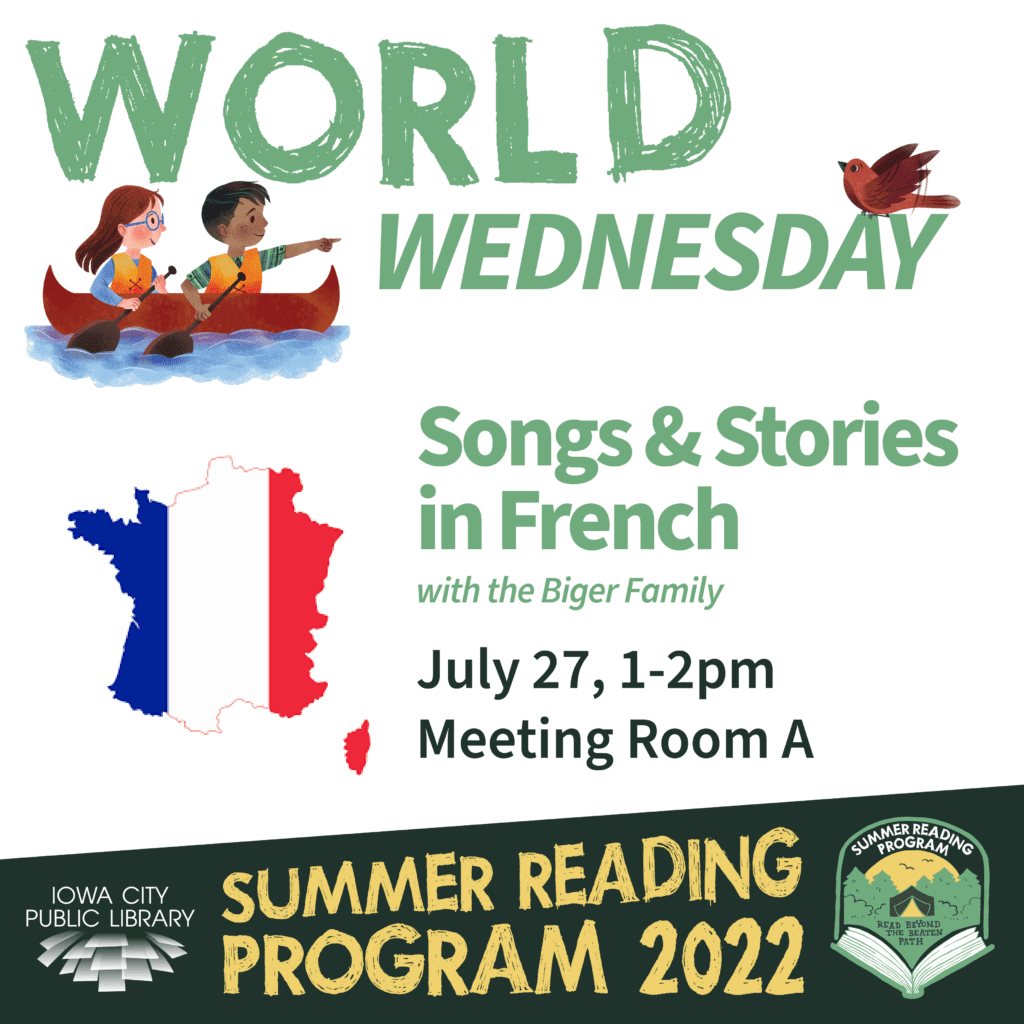 with the Biger Family
Wednesday, July 27, 2022 –1:00pm to 2:00pm
Meeting Room A, Meeting Room B, Meeting Room C
Join us as we explore the culture of France with songs, stories, and more. Jackie and Matthieu Biger are excited to share their love of France with you. Lemme families will recognize their librarian, Ms. Biger!
On Wednesdays, join us for a different program every week to broaden our knowledge of cultures around the world!
世界星期三
每周三和我们一起参加各种各样的活动,了解世界各地的特色文化!
今天来自Lemme小学的图书馆员Biger夫人和她的先生将和我们一起分享他们对法国的热爱。让我们一起唱歌,读书,探索法国文化。
————-
Ven a la biblioteca para explorar la cultura de Francia con canciones, cuentos y más. Jackie y Matthieu Biger están emocionados de compartir contigo su amor por Francia. ¡Las familias de Lemme reconocerán a su bibliotecaria, la Sra. Biger!
¡Los miércoles, ven a la biblioteca para un programa diferente cada semana para ampliar nuestro conocimiento de las culturas del mundo!
If you need disability-related accommodations in order to participate in this event, please contact the Library.
This event is open to the public.