Full Time
$70,262.40 – $106,392.00 USD / Year
Salary: $70,262.40 – $106,392.00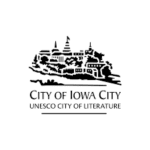 Systems Engineer
Information Technology Services Division
Finance Department
Job posted until filled
Visit www.icgov.org/jobs to apply online
One permanent full time position available
Full salary range: $70,262.40 – $106,392.00
Hours: Monday – Friday, 8:00am – 5:00pm
Job summary:
Maintains integral pieces of larger voice, data network, and computer systems designed to support internal
and external users. Ensures availability, reliability and optimal performance of the server, desktop, phone,
network systems, and security/access Control systems. Installs, modifies, and makes repairs to platform
software, server hardware, phone system and server software systems. Provides technical assistance and
training to system users. Assists desktop support group with desktop operating system and software issues
as required.
Minimum qualifications:
Associate degree in communications systems, networking or related field from an educational institution
accredited by a DOE recognized accreditation body required. Two years' experience with high-speed
packet switched data networks, communication system design, implementation, operation or
maintenance required. Or equivalent combination of education and experience. Valid driver's license with
satisfactory driving record required. Must be 18 years of age per Iowa Code 92.8. Must pass criminal
background check.
Preferred qualifications:
Experience with VMware ESXi Server running in a clustered environment preferred. Experience with
desktop imaging, Windows Server, Windows Server Update Services, Exchange, SQL 2019, desktop
deployment, VoIP phone system, desktop and server monitoring, Network Infrastructure and
administrative scripting preferred.
More information:
A full job description including a listing of essential duties and responsibilities and necessary knowledge,
skills and abilities is available at www.icgov.org/jobs under Job Descriptions.
It is the policy of the City of Iowa City to afford equal employment opportunities for all employees and
potential City employees.