Full Time
$82,388.80 – 127,046.40 USD / Year
Salary: $82,388.80 – 127,046.40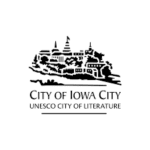 Accepting applications for:
Assistant City Manager
City Manager's Office
Application deadline: Wednesday, December 6, 2023
Visit www.icgov.org/jobs to apply online
One permanent full time position available
Full salary range: $82,388.80 – $127,046.40
Hours: Monday – Friday, 8:00am – 5:00pm
Job summary:
Assists the City Manager and Deputy City Manager in a broad range of projects, programs and other
activities involving city government administration. Provides highly responsible and complex, executive
level management support and customer service lead for the City Manager's Office. Serves as the ADA
Coordinator for the City, manages special projects, and coordinates development and execution of
assigned interdepartmental initiatives and reports. Represents the City at special events and through
appointment to community and non-profit boards. Serves on the City's budget review committee and
develops related budget document information and City Council meeting presentations. Prepares and
administers the budgets of the City Council and City Manager's Office and carries out many related office
management functions. May lead hiring and assist with supervision of City Manager's Office Department
staff, including hourly staff and Divisions as assigned by the City Manager.
Minimum qualifications:
Bachelor's degree in public administration, political science, business administration or related field and
college graduate work from an educational institution accredited by a DOE recognized accreditation body
required. Advanced degree in public administration, urban planning, business administration or related
field from an accredited educational institution preferred. Three years' experience minimum in municipal
government administration required. Or equivalent combination of education and experience. Must pass
criminal background check.
More information:
A full job description including a listing of essential duties and responsibilities and necessary knowledge,
skills and abilities is available at www.icgov.org/jobs under Job Descriptions.
It is the policy of the City of Iowa City to afford equal employment opportunities for all employees and
potential City employees.