Part Time
$10-12/hr USD / Year
Salary: $10-12/hr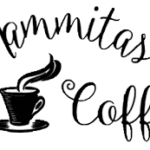 Mammitas Coffee in Downtown Iowa City, IA is looking for one barista to join our strong team. We are located on 224 South Linn St. Our ideal candidate is a self-starter, punctual, outgoing, up beat and hard-working.
Barista Job Responsibilities:
*Promotes coffee consumption by educating customers; selling coffee and coffee grinding; preparing and serving a variety of coffee drinks, along with pastries, and food *Welcomes customers by determining their coffee interests and needs. *Educates customers by presenting and explaining the coffee drink, pastries and food menu; answering questions. *Prepares and sells coffee drinks by following prescribed recipes and preparation techniques for coffee drinks, such as, espresso, Latin lattes, and cappuccino, etc. *Generates revenues by attracting new customers; defining new and expanded services and products. *Maintains inventories by replenishing coffee bean supply; stocking coffee brewing equipment; maintaining supplies, pastries, and coffee bar. *Keeps equipment operating by following operating instructions; troubleshooting breakdowns; maintaining supplies; performing preventive maintenance and cleaning. *Maintains safe and healthy work environment by following organization standards and sanitation regulations.
Work Hours & Benefits: Hours needed are Monday through Friday for 7:30 am to 4:30 pm, Saturdays 7:30 am to 3:30 am, and Sundays Off. Also, food and beverages provided during shifts, and employee discounts.
Barista Qualifications / Skills:
*Listening *Verbal communication *Customer focus *Customer service *Basic safety *People skills *Action oriented *Organization *Selling to customer needs *Attendance *Client relationships
Education, Experience, and Licensing Requirements:
*High school diploma, GED, or equivalent preferred *Prior café or coffee shop experience a plus *Familiarity with telephone, office, and point-of-sale software
We are looking forward to receiving your application. Thank you.
Available shifts and compensation: Available shifts all days except Sundays. Compensation depends on your experience.
About MAMMITAS COFFEE: MAMMITAS COFFEE is looking for an individual to join our team. Our ideal candidate is self-driven, motivated and trustworthy. Learn more about us at www.mammitascoffee.com.
By applying to this job, you agree to receive periodic text messages from this employer and Homebase about your pending job application. Opt out anytime. Msg & data rates may apply.
Powered by Homebase. Free employee scheduling, time clock and hiring tools.