Full Time
Part Time
Salary: $14. Starting.
Must be available to work fall. 30 hour residency available.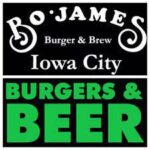 Bo James
Full service family owned rest/bar for 39 years.
Cook . Full or part time. Evenings and weekends are a must. Fall availability needed.
no experience necessary. Willing to do a 30 residency for the University.