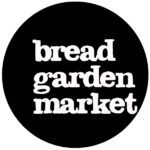 Website breadgarden Bread Garden Market
Where Food Lovers Shop
The Front House Manager will report to upper level management while overseeing team members. They will be responsible for completing daily tasks as well as delegating daily maintenance tasks to team members. They will be responsible for enforcing store policies, will understand all avenues of electronic and physical sales within the store, and communicate clearly with all department heads while maintaining superb customer service.
Essential Duties:
-Delegates daily maintenance tasks to team members
-Calls in replacements in the event of a call-in or no-show
-Addresses and resolves customer inquiries and complaints
-Consistently engages with customers to ensure satisfaction
-Manages cash intake, counting out registers at shift change
-Reports losses, cashier behavioral issues, serious customer complaints, and other significant issues to upper level management
-Adheres to and enforces company policies
-Oversees cashier training sessions
-Monitors and maintains store atmosphere including, but not limited to: stock, noise level, cleanliness, staff productivity, equipment, and customer experience
Education and Experience:
-High school diploma or equivalent required
-Work experience in relevant fields (grocery, deli, food and beverage, restaurant) preferred
-On-site training provided
Work Environment:
-The majority of your shift will be on your feet in the store. Must be able to stand for long periods of time.
-Must be punctual and acknowledge that you may be required to stay on the clock after the scheduled end of shift to complete daily required duties.
-Should follow a casual dress code, attire appropriate for standing and moving throughout the store.
Schedule:
Weekends required