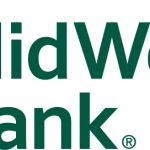 Overview
At MidWestOne, our people are number one in everything we do. We are a community bank with a culture based on integrity and customer care. The people on our team are the foundation of our success. If you're ready to work for an organization that values you, develops your talents and helps you grow personally and professionally, then look no further.
This position is an entry-level BSA role that provides a variety of operational and service support to the BSA Department and BSA Officer.  The BSA Support Specialist will utilize the Bank's systems and applications to perform a variety of duties in all aspects of BSA compliance which includes but is not limited to one or more of the following areas:  BSA Administration Support, BSA Alert Review, and/or Due Diligence Review.
Responsibilities
BSA Administrative Support:
Performs various administrative support responsibilities related to the Bank Secrecy Act, adhering to company policy, and procedural guidance of overall BSA compliance.
Reviews daily cash consolidation / currency transaction by tax ID report;

Reviews daily CTRs from the system monitoring application.
Tracks and reports CTR errors.
Identifies suspicious activity involving and escalates for further investigation.
Assists with CTR correspondence and necessary corrections.
Performs maintenance of CTR database in the system monitoring application.
Provides support for the annual CTR exemption reviews.
Performs research on CTR transactions over structuring thresholds.
Provides support in the review of monthly error report.

Reviews the Monetary Instrument Report for adherence to bank policy and retention of BSA recordkeeping information.
Assists the BSA Officer with monitoring and enforcement of BSA policies and procedures.
BSA Alert Review:
Identifies suspicious activity via various methods:

BSA/AML transaction monitoring;
Transaction activity reports;
Employee referrals;
Review of garnished and levied accounts, foreign wire activity, and misc. reports and documents;
Subjects identified in law enforcement requests;
Various report review (CTR, monetary instruments, etc.);

Performs BSA/AML transaction administration through the system monitoring application:

Monitors transaction activity supports required reporting of suspicious activity;
Ensures that the system monitoring application's parameters and validations are reviewed and completed on an ongoing basis;
Makes recommendations for report changes during the year; performs maintenance of reports;
Performs daily review of the job coordinator, audit log, and scenario run report to look for errors in daemon processing
Coordinates software maintenance, user set-up, and training, as necessary;
Oversees a variety of system monitoring application changes related to BSA/AML:

Transaction updates;
Mergers;
System changes for product codes, branch updates, and various field requirements.

Performs research and analysis to determine if a Suspicious Activity Report (SAR) is required, reports findings and SAR recommendations to SAR Committee.
Reviews system generated alerts related to potential OFAC matches. Determine resolution and escalate as appropriate.
Performs searches based on Section 314(a) information requests and review of customer/accounts based on positive match.
Assists BSA Officer in contracted model data validations.
Updates procedures related to BSA operating changes, new regulatory requirements or risk-based enhancements.
May assist with BSA/AML and fraud prevention training of BSA staff and bank staff.
May assist Fraud Department with alert review and resolution
Due Diligence Review:
Responsible for oversight of due Diligence CDD process utilizing the Bank's monitoring systems
Identifies High Risk Customers through transaction and customer analysis.
Assists in the management of the systems and controls of Due Diligence Software's systems to identify and manage the CDD/EDD procedures.
Identifies and researches suspicious activity to determine if a SAR is necessary; reports findings and SAR recommendations to SAR Committee.
Performs initial analysis to makes decisions on high-risk customer reviews, related alerts, etc.
Serves as a primary contact, along with the BSA/AML/OFAC Officer, for bank staff on BSA related issues.
Participates in ongoing professional development including the bank's training and development programs and commitment to learning.
Performs other duties as assigned.
The Perks!
Competitive base compensation with additional performance-based incentives/bonus potential (incentives and bonus will vary depending on role)
Career growth  opportunities
Continuous learning opportunities
401(k) Retirement Plan with company match with immediate vesting
Employee Stock Ownership Plan
Employer provided group life insurance with option to purchase additional life insurance for you and your family members
Employer provided long term and short term disability insurance
Paid Time Off, Paid Holidays, Parental/Grandparent Leave, and more!
Medical, Dental, and Vision insurance
Flex spending plan & Health savings accounts
Additional Insurance options to meet your personal needs: Pet Insurance and Critical Illness and Accident insurance
Student Loan Debt Reduction Program & Tuition Assistance Plan
Wellness Program
Free banking services and other financial services discounts
Take Your Dog to Work Day in June
Employee Rally Day- a day of celebration and recognition!
Qualifications
Post high school education preferred or equivalent combination of education and related work experience.
In addition to education, prefer 1-2 years of experience in an operational role with general familiarity of MidWestOne's core products and services with the ability to become proficient in BSA regulations, policies, and procedures.
We RISE by lifting others. RISE stands for Retention, Innovation, Support, and Empowerment. Through RISE we aspire to create and sustain a culture of diversity, inclusion and belonging at work and in our communities. Our commitment to RISE is reflected in our operating principles, people and culture. We pledge to continuously learn, so we can understand and support the differences of individuals, embrace each other's strengths, and provide opportunities for all of us to work toward and achieve our full potential.