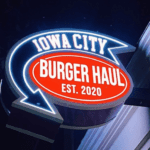 Website Burger Haul
Full-service Restaurant
Full Job Description:
Must have 2+ years of experience.
The ideal bartender is self-motivated and committed to providing the highest level of service to our guests by being responsible for all preparation, interaction, and steps of service needed to exceed guest expectations in the restaurant.
– Be knowledgeable and enthusiastic when making drinks and discussing the restaurant's menu and products while serving customers.
– Suggest additional items to customers, as appropriate
– Support other areas of the restaurant as requested.