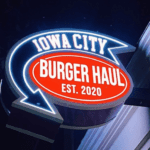 Website Burger Haul
Full-service Restaurant
Duties and Responsibilities:
– Responsible for the preparation of all food prior to cooking.
– Cooks and prepares food in a timely manner to insure customer satisfaction.
– Follow procedures, schedules and assignments precisely.
– Follows recipes for all food preparation.
– Reviews menus to determine type and quantity to be prepared.
– Test cooking procedures by tasting, smelling, and using a thermometer to determine that food is cooked properly. Adjust cooking times and or temperatures as needed.
– Responsible for maintaining a clean and sanitary area at all times in full accordance with State Health regulations.
– Must practice good personal hygiene.
– Retrieve and return stock to and from refrigerators and storerooms.
– Report any shortage of food and supplies.
– Properly Wrap and store unused food as needed.
– Follow all company procedures and health regulations at all times
Qualifications and Requirements:
– Must have 2 to 3 years experience in line cooking for a large food service operation.
– Must be able to carry out tasks with or without limited supervision.
– Must be able to communicate in English.
– Ability to endure periods of high humidity and extreme temperatures.
Physical and Environment:
– While performing the duties of this job the employee is regularly required to talk, hear, stand for entire shift, walk, sit and to reach with hands and arms, use hand to finger, handle, or feel objects, tools or controls.
– Occasionally required to climb or balance and stoop, kneel, crouch, or crawl.
– Must be able to operate in mentally and physically stressful situations.
– Environment is of high humidity with extreme temperatures.
– Must be able to lift and carry up to 50 pounds.
– Must be able to work in a fast paced environment.
– Noise level is moderate.
– Must be able to perform all essential duties of the job with or without reasonable accommodation.