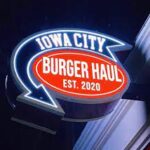 Website Burger Haul
Burger Haul is looking for experienced cooks! We are seeking a motivated individual who has at least 2+ years experience in the food service industry, is committed to preparing exceptional food, and has impeccable food presentation. (Prep Cook and Dishwasher position also available)
We are looking for a skilled cook/ prep cook to prepare food to the exact menu specifications. This includes but is not limited too: chopping vegetables, preparing meats, making sauces, ensuring the cleanliness of the kitchen, and assisting with opening and closing duties. The successful candidate will play a key role in contributing to our customer satisfaction.
Responsibilities
Ability to work on your feet for eight plus hours a day
Comfortable working with a team in a fast-paced kitchen environment.
Excellent verbal communication and organization skills
Must be able to lift at least 50 pounds at a time on a regular basis
Set up and stock stations with all necessary supplies
Prepare food for service (e.g. chopping vegetables, butchering meat, or preparing sauces)
Cook menu items in cooperation with the rest of the kitchen staff
Ensure that food comes out simultaneously, in high quality and in a timely fashion
Comply with sanitation regulations and safety standards
Maintain a positive and professional approach with coworkers and customers
Requirements
2+ years proven cooking experience
Excellent understanding of various cooking methods, ingredients, equipment and procedures
Accuracy and speed in executing assigned tasks
Must be available to work evenings and weekends.