Part Time
Salary: $19.69 – $25.24 per hour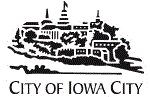 Website cityofiowacity City of Iowa City
Communications Aide
Communications
Division City Manager' s Office
Application deadline: Thursday, June 30, 2022
Visit www.icgov.org/ jobs to apply online
Two permanent part time positions available, 25 hours per week
Wage: $ 19.69 – $25.24 per hour
Position # 1: Monday – Friday, 7:45am – 12:45pm
Position # 2: Monday – Friday, 12:00pm – 5:00pm
Job summary: Under direct supervision, greets the public, directs phone calls, responds to questions, offers appropriate assistance, assists with internal communications and outreach to City staff, and performs other clerical duties as assigned. Assists Communications Coordinator in management of customer service tracking software ( ICgovXpress) and creates and manages content for the City's employee website, www.iowacity.online. Creates web content for area events and related road closures on www.icgov.org.
Minimum qualifications: High school degree or equivalent required. Familiarity with computer systems required. Minimum of one month of experience working with the public required. Preferred qualifications: Six months of experience preferred including professional writing, use of computer, and public contact preferred. Bilingual skills to provide translation services preferred.
More information: A full job description including a listing of essential duties and responsibilities and necessary knowledge, skills and abilities is available at www.icgov.org/ jobs under Job Descriptions. It is the policy of the City of Iowa City to afford equal employment opportunities for all employees and potential City employees.