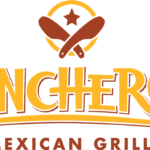 Website Pancheros Mexican Grill
Burritos Better Built
$15 per hour to start, plus free food! You will love working with us at Pancheros! Did I mention, free chips and queso!! Apply now! We are NOW HIRING CREW MEMBERS!!
The only thing people love more than eating here is working here. Come join our team and learn real cooking skills. You'll have fun creating food that makes people smile!
Panchero's Mexican Grill is looking for friendly and enthusiastic people to join the team! You will have the opportunity to be part of a positive and fun culture while enhancing your job skills for further opportunities within our company!
**Flexible schedule**
**Competitive pay**
**Food Discounts**
**Career Advancement Opportunities**
**Fun Workplace Culture**
JOB DUTIES INCLUDE (but not limited to):
Food Prep & Burrito Building
Customer Service
Cash Handling
Kitchen and Restaurant Sanitation
Other duties as assigned
EDUCATION AND TRAINING: No educational requirements.
WORKING EXPERIENCE: No experience required on the job training provided.
PHYSICAL REQUIREMENTS:
Bending, stooping, reaching, twisting, lifting, pushing, pulling and moving items
Able to lift up to 50 lbs. without assistance
Requires the ability to move and stand for long periods of time
Reports to the Team Leader or Manager on duty.
This description is a general statement of required major duties and responsibilities performed on a regular basis. It does not exclude other duties as assigned.