Department Manager – Shipping & Receiving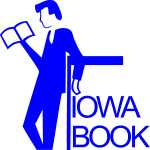 Website next_bncnews Barnes and Noble College
Doing Business As Iowa Book
Description
Barnes & Noble College is a retail environment like no other – uniquely focused on delivering outstanding customer service.  Our stores can carry everything from text and trade books, technology, and school supplies to clothing, regalia, and food– everything a college student desires, their parents want, and our faculty needs.  A Department Manager should be a resource for all departments, a model for customer service, a driver for sales, and a skillful problem solver.
As a Department Manager you will support all store operations and departments in partnership with the management team.  You will provide direct oversight of one or more departments in the store or for specified operational functions.  You must be knowledgeable about department and store operations, provide outstanding customer service to the academic and co-curricular community and ensure that your area of responsibility is maintained, properly merchandised and operationally sound all while being part of a company that is consistently rated as a great place to work – and where employees love what they do.
Expectations:
Assist in the daily operation of the store in partnership with the Store Manager, Assistant Store Manager and the management team.
Act as the Manager-on-Duty and maintain a working knowledge of all departments in the store to provide daily support, direction, and guidance to customers and team members to ensure compliance with all standards of operation.
Utilize analytical skills and knowledge of the campus you support to best manage the day to day operations and make decisions.
Assist with assigning work and providing focused direction to booksellers to manage and accomplish multiple projects to ensure the proper execution of the workload.
Maintain a presence on the sales floor to greet customers, answer questions, and assist with purchases of textbooks, merchandise, or services when necessary.
Maintain an appealing sales floor—tag, shelf, arrange, clean, and organize product or space within the store.
Assist with processing sales transactions involving cash, credit, or financial aid payments as needed.
Full-time positions require availability to work at least 30 hours on a weekly basis year round.  Schedules may be set or vary to meet the needs of the store.
Physical Demands:
Frequent movement within the store to access various departments, areas, and/or products.
Ability to remain in a stationary position for extended periods.
Frequent lifting.
Occasional reaching, stooping, kneeling, crouching, and climbing ladders.
Qualifications:
2+ years' experience in a retail setting as a manager or buyer preferred or a graduate of the Best Seller Program.
High school diploma/GED required.
Outstanding customer service skills to match customers to products that meet their needs.
Basic reading, writing and accounting skills required.
Excellent customer service and communication skills needed.
Strong interpersonal, communication, and problem solving skills.
Ability to work a flexible schedule including evenings, weekends, and holidays.
COVID-19 Considerations:
Our stores comply with all applicable federal, state and local requirements and/or recommendations regarding social distancing and sanitizing. In accordance with individual campus requirements, positions may require confirmation of vaccination. The use of face masks throughout the day and while on campus may also be expected or required.
Barnes & Noble College is an Equal Employment Opportunity and Affirmative Action Employer committed to diversity in the workplace.  Qualified applicants will receive consideration for employment without regard to race, color, religion, sex, national origin, sexual orientation, gender identity, disability or protected veteran status.