Dircect Services Advocate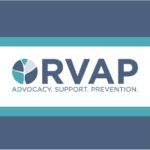 Website RVAP
Full Job Description
Direct Services Advocate, Rape Victim Advocacy Program
Provide crisis response, advocacy, individual and group counseling services to individuals impacted directly or indirectly by sexual violence. Assist in day-to-day operation of peer counseling, and advocacy services on an as needed basis. Provide tailored direct services, centering University of Iowa Students and populations underserved and underrepresented. Represent Rape Victim Advocacy Program (RVAP) in collaborative community groups and organizations to further RVAP's mission and to reach and enhance services experiences for sexual assault victims/survivors. Must be able to take on-call shifts on a rotational basis with other RVAP professionals as needed and respond within 40 minutes to the University of Iowa Hospitals and Clinics and/or Mercy Hospital in Iowa City.
For a detailed job description, please email Michael Washington at michael-washington@uiowa.edu
About the Division of Student Life:
The Division of Student Life is comprised of staff that embrace new ideas and thoughts, works together to keep our students safe, and provides them with life-changing experiences. The Division of Student Life includes 15 departments that span from Recreation Services to the Office of Leadership, Service and Civic Engagement and everything in between. We believe in working together as one team to achieve our mission: fostering student success by creating and promoting inclusive educationally purposeful services and activities within and beyond the classroom. One of our division priorities is to advance UI's goals to recruit and retain U.S. racial/ethnic minority (URM) staff and students.
Qualifications:
Required Qualifications:
Bachelor's Degree in a field relevant to the position, or an equivalent combination of education and related work experience. Equivalent combinations could include Associate's Degree with typically 2.5 years or more of relevant experience or a High School Diploma/GED with typically 4.5 years or more of relevant experience.
Demonstrated work experience (typically 6 months or more) providing counseling, advocacy, and/or community organizing.
Working proficiency with office support software (e.g., word processing, email, presentation software, printer, Zoom and spreadsheets).
Demonstrated knowledge and application of the communication techniques and relationship building skills that develop the ability to work with a variety of individuals, groups, and diverse backgrounds in a constructive and collaborative manner.
Ability to complete RVAP Advocate training within the first six months and complete Iowa Coalition Against Sexual Assault Certificate requirements within first 12 months of employment.
Valid driver's license and ability to meet UI Fleet Safety requirements.
Desirable Qualifications:
Working proficiency and fluency in a foreign language. Ability to conduct training, crisis counseling and code-switching in English and in the second language.
Working proficiency and cultural understanding of barriers dealt with by groups other than mainstream.
Working proficiency with electronic confidential software and confidentiality.
IowaCASA or ICADV Victim Services Advocate Certification
Application Details:
In order to be considered, applicants must upload a resume and cover letter and mark them as a "Relevant File" to the submission.
Job openings are posted for a minimum of 14 calendar days and may be removed from posting and filled any time after the original posting period has ended. Successful candidates will be subject to a criminal background check. Up to 5 professional references will be requested at a later step in the recruitment process. For questions or additional information, please contact michael-washington@uiowa.edu.