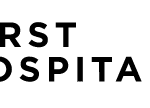 Website First Hospitality
First Hospitality at The Hotel Chauncey

What's in it for you…
Hotel discount at locations worldwide!
Paid time off and holiday pay incentives after 90 days
Professional development and promotion opportunities!
About this job…
The Executive Housekeeper works closely with all hotel departments to ensure high standards of guest satisfaction through cleanliness, amenity availability, and fulfilment of special requests.  As leader of the housekeeping department, the Executive Housekeeper must coach and train team members, assign workload according to hotel and labor standard, manage inventory and resources, and uphold standards of cleanliness.  The primary responsibility of the Executive Housekeeper is to coordinate needs of guests arriving/departing with the guest services team, adequately schedule team members to meet workload requirements, and ensure brand standards of cleanliness and upkeep are maintained.
What you'll be doing…
 Proactively manage total cleanliness of the physical building, guest rooms, public spaces, and associates common areas.
Ensure compliance with hotel brand standards, updating department procedures as needed.
 Recruit, train, and develop the hotel's housekeeping team, providing ongoing learning opportunities and support as needed.
 Schedule housekeeping team based on business levels and workload demands according to hotel's labor guidelines.
 Lead and support department goals, objectives, and budgets.
 Follow safety and security guidelines to ensure safe workplace practices to protect health and wellbeing of all associates.
 Effectively communicate with hotel departments to ensure timely response and completion of housekeeping and cleanliness needs.
Listen to guests and empathize with their challenges.  When necessary, notify other departments and act on guests concerns.
Always maintain professionalism consistent with hotel brand and company expectations.
Know, maintain, and communicate hotel emergency procedures; inform and assist guests and operations in emergencies.
Success factors…
Experience & Education: 
1+ years of hotel housekeeping experience, preferably in a leadership role
High School diploma or equivalency education certificate required
Communication:
Excellent verbal and written communication skills
Must be able to speak, read, and write in primary language used in the workplace
Physical:
8+ hours per day; stand and walk frequently throughout the workday
Reach, bend, stoop, kneel, and pivot frequently through workday
Lift, lower, push, pull, and maneuver up to 30 pounds occasionally