Part Time
Great First Job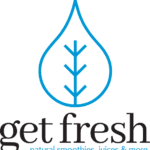 Get Fresh Cafe
We create cold-pressed juice and yummy food
SUPER FLEXIBLE SCHEDULE AVAILABLE
Great First Job or Second Job   Second or third shift hours are possible
We are seeking a great person to join our already amazing team. The ideal candidate is hard working, detail- oriented, does not mind physical labor, working independently or with a team. This is a production position so physical stamina and sharp mental clarity is important. This individual will be assisting in the production, quality and distribution of our cold- pressed juices. We create and distribute our raw, cold-pressed juices.
Responsibilities:
Wash dishes and clean the facility through various stages of cold-press juice production. Breaking down cardboard. Follow proper cleaning methods and meet Health Department Regulations at all times.
Maintain a clean and organized work environment that complies with company standards
Complete miscellaneous tasks as assigned
There is an opportunity to grow into tasting, creating , knife work, production, packaging, distribution, and delivering our juice like the old-fashioned milkman.
Requirements:
Able to lift 30 pounds regularly
Able to stand and move for approximately 4 or 8 hour shifts.
Able to stay motivated to meet deadlines and work in a fast- paced environment
Must be available on a minimum of Thursdays and one weekend day.
Must have reliable transportation
Performance Expectations:
Good time-management skills
Ability to follow instructions
Regular attendance to work for entire shifts
Have a positive attitude
Adaptability within a growing business
Problem-solving skills
Detail-oriented