Guest Services Representative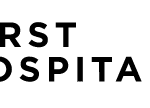 Website First Hospitality
What's in it for you…
Hotel discount at locations worldwide!
Professional development and promotion opportunities!
About this job…
Guest Service Representatives are often the first in-person contact for hotel guests and support the realized and unrealized needs of guests throughout the hospitality experience.  Serving as a brand liaison, Guest Service Representatives are engaging, attentive, service-oriented, and take a creative approach to problem solving.  The primary responsibility of a Guest Service Representative is to deliver and exceed guest expectations, execute brand service standards, resolve challenges, and maintain excellent communication with guests, peers, and supervisors.
What you'll be doing…
Welcome arriving guests and complete the hotel's arrival/check-in experience, ensuring special requests are fulfilled and accurate information is received.
Engage in purposeful communication and build rapport with guests, creating an open dialogue to uncover guest expectations and unrealized needs.
Effectively engage with guests through phone or electronic communication consistent with hotel brand standards to ensure guest satisfaction.
Promote hotel brand loyalty programs, encourage guest participation, and offer special rate packages and upgrades when appropriate.
Effectively communicate with hotel departments to ensure timely and accurate delivery of guest expectations, fulfillment of needs, and challenge resolution.
Listen to guests and empathize with their challenges.  When necessary, solicit guest feedback and act on guests concerns.
Always maintain professionalism consistent with hotel brand and company expectations.
Know and communicate hotel emergency procedures; inform and assist guests in emergencies.
Use hotel communication log and verbal or electronic means to notify fellow associates and/or supervisors of pertinent information.
If applicable, maintain balance and security of house bank and accurately log all transactions.
Requirements…
Experience & Education:
2+ years of customer service experience, preferably in Hospitality or related industry
High School diploma or equivalency education certificate required
Communication:
Excellent verbal and written communication skills
Must be able to speak, read, and write in primary language used in the workplace
Physical:
8+ hours per day at standing desk/computer; stand and walk frequently throughout the workday
Lift, lower, and maneuver up to 30 pounds occasionally