Hourly Grounds Maintenance
Full Time
Salary: $15.50 per hour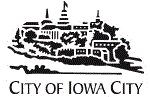 Website City of Iowa City
Full-time seasonal daytime, evening and weekend hours or
variable daytime, evening and weekend hours up to 25 hours per week
Start & end dates are negotiable within April – December season
Seasonal full-time positions are limited to a 5-month duration
Job summary:
Under immediate supervision, assists in maintenance of parks, trails, natural areas, recreational areas,
facilities and cemetery. Performs tasks associated with, but not limited to, horticultural, custodial and
construction work. Operates and maintains equipment for, but not limited to, mowing, weed eating,
tree-trimming, mulching, digging, planting and cleaning. Monitors and enforces park and facility rules,
regulations, reservations and policies. May assist cemetery staff with opening, closing and repairing
graves and monuments. May assist with raking and operation of leaf vacuum equipment for removal of
leaves for curbside pickup. May assist with winter snow removal operations. Conducts self in a manner
which promotes and supports diversity and inclusivity in the workplace and community. Performs other
duties and operates other equipment as required.
Minimum qualifications:
Ability to perform physically demanding and repetitive work under all weather conditions. Ability to
operate trucks and equipment essential for daily assignments. Ability to work independently with
minimal supervision. Ability to positively interact with the public, coworkers and staff. Valid CDL with a
satisfactory driving record is required at time of hire. Must maintain a valid CDL as a condition for
continued employment. This position is subject to federal drug testing requirements including screening
through the FMCSA Clearinghouse. A pre-employment drug screen is required. Must be 18 years of age
per Iowa Code 92.8. Must pass criminal background check.
It is the policy of the City of Iowa City to afford equal employment opportunities for all employees
and potential City employees.