HOURLY LIBRARIAN – ADULT SERVICES
Part Time
$24/hr USD / Year
Salary: $24/hr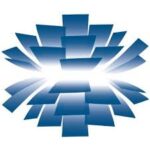 Website Iowa City Public Library
Job posted until filled
Visit www.icgov.org/ jobs to apply online
One hourly part-time position available
Schedule: Rotating Saturdays, 10:00am – 2:00pm or 2:00pm – 6:00pm, Sundays, 12:00pm – 5:00pm Works occasional holidays
Wage: $ 24.00 per hour
Job summary:
Under general direction, works at the Info Desk answering reference questions, providing reader's advisory, promoting library resources and assisting individuals with computer and technology help. Answers transactional questions related to patron accounts, the circulation of materials and general Library services. Serves in weekend rotation and irregularly on weekdays during staff absences.
Minimum qualifications: Master' s degree from an educational institution accredited by a DOE recognized accreditation body required. Must pass criminal background check.
Preferred Qualifications: Master' s degree from an ALA accredited program in library science preferred. One year of experience at a library reference desk preferred.
More information: A full job description including a listing of essential duties and responsibilities and necessary knowledge, skills and abilities is available at www.icgov.org/ jobs under Job Descriptions.
It is the policy of the City of Iowa City to afford equal employment opportunities for all employees and potential City employees.
Date posted: November 3, 2022