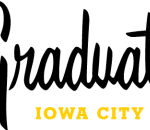 Website GraduateHotels Graduate Hotels
We are All Students
Graduate Hotels®, is seeking a Banquet Captain to join Graduate Iowa City and its wonderful team of hospitality enthusiasts.
Graduate Hotels creates authentic, playful spaces that connect a community's travelers, students, and locals. Through thoughtfully curated design, creative F&B and community-focused events, we create hotels worthy of their hometown.
We are a diverse team of experience makers and storytellers. As a Graduate Hotels team member, you are the local insider shaping guest experiences. Our goal is to make every guest feel like a local even if it's their first time in town. In order to help you deliver on that goal, we encourage our team members to embody the same mindset as our guests through Graduate experiences and encouraged community exploration.
JOB DUTIES AND RESPONSIBILITIES
Provides exceptional Guest Service
Provides ongoing direction, supervision and monitoring to Banquet Team
Directs and assigns Banquets team as needed to ensure all aspects of service meet operational standards
Responsible for the layout and logistics of events
Understanding of all event BEOs
Assists with monitoring and maintaining department inventories as needed
Assists with preparing and managing staff schedules; monitors and makes appropriate adjustments to staffing levels as needed
Ensures compliance with all Graduate Hotels policies and procedures that relate to food and beverage, as well as local, state, and federal laws and regulations
Reinforces a guest service mentality.
Additional duties as assigned
EDUCATION AND EXPERIENCE
High School Diploma/GED
Minimum of 2 years as a Banquet Captain, Lead Server or Hospitality Leadership
KNOWLEDGE, SKILLS AND ABILITIES
Outgoing personality
Knowledge of alcohol serving practices and standards
Knowledge of federal and state labor laws as well as local health and sanitation guidelines and regulations.
Ability to work flexible hours and shifts
Ability to communicate effectively verbally
Team player
Ability to exceed expectations of guests and team members
Problem solving, decision-making and conflict resolution skills.
About Graduate Hotels®
Graduate Hotels is a hand-crafted collection of hotels that reside in dynamic university-anchored towns across the country.  Each hotel pays homage to the heritage of its unique town through cultural nods to the local community.  Launched in 2014, there are currently 28 hotels across the U.S. and an additional seven hotels set to open by the end of 2021. Graduate Hotels is owned by Adventurous Journeys (AJ) Capital Partners, a vertically integrated real estate developer, owner and operator. For more information on Graduate Hotels, please visit www.graduatehotels.com.
*Graduate Hotels is an Equal Opportunity Employer.