Full Time
$40-50k/year depending on education and experience USD / Year
Salary: $40-50k/year depending on education and experience
Work visa required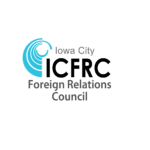 Website Iowa City Foreign Relations Council
International Affairs
Iowa City Foreign Relations Council (ICFRC), a 501c3 nonprofit based in Iowa City, Iowa, is seeking a full-time Executive Director to help lead the organization to its next level of development and impact. The E.D. must be committed to ICFRC's mission to promote understanding of international issues by hosting community forums with expert speakers from around the world. Reporting to the Board of Directors, the E.D. will have overall operational responsibility for ICFRC's programs, staff/interns, and execution of its mission.
Responsibilities:
·       Development and implementation of ICFRC's free internationally oriented educational programs which are usually held weekly during the academic year, working closely with the Program Committee
·       Development and implementation of fundraising and membership campaigns, with advice and assistance from Fundraising Committee and others; includes fundraising from individuals, corporations, foundations
·       Recruitment and supervision of any ICFRC staff which includes one half-time program assistant at the present time
·       Recruitment and supervision of ICFRC's university student interns
·       Development and implementation of community engagement and outreach, with support from staff, interns and partners; includes maintaining good relationships with funding and program partners
·       Support and assistance to Board of Directors along with preparation of monthly reports
·       Development and implementation of communications and marketing strategy with support from staff, interns and others
·       Management of organization's finances, which includes annual budget, cash flow, and payroll, with support from Board Treasurer and external accountant
·       Management of different software systems (Constant Contact, FlipCause) used to communicate with supporters, and other technology issues
·       Other organizational issues which may arise
Qualifications:
·       Bachelor's degree in relevant field is required; graduate degree preferred
·       International background, experience and/or expertise
·       Organizational and leadership skills, preferably in a nonprofit setting
·       Excellent written and verbal communication skills
·       Ability to work effectively in collaboration with diverse groups of people and different constituencies (academia, nonprofit, public and private sectors)
·       Fundraising experience, including grant writing, preferred
·       Managerial and team-building skills
·       Ability to think strategically and execute plans
·       Highest level of professional and personal integrity, self-directed, positive attitude
Salary and Benefits:
$40-50k/year depending on education and experience
Vacation leave and benefits negotiable; flexible work hours
Note: ICFRC works virtually but the E.D. is required to live in the Iowa City area since ICFRC's programs are carried out via a hybrid model of in-person and online due to the health pandemic. No moving expenses provided.
Application process:
To apply, please submit a cover letter and resume to icfrc@icfrc.org.  Application deadline: Friday, September 30, 2022, by 5pm. Interviews will be conducted in-person or virtually in October. Start date: January 1, 2023. For more information about ICFRC, see icfrc.org. No phone calls please.