Full Time
Part Time
Must have a valid driver's license. Must be able to lift 50 lbs on a regular basis.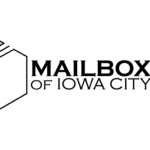 Website Mailboxes of Iowa City
The position of shipping clerk consists of helping our customers with their shipping and packaging needs in a retail store setting. You will be trained to custom package many unique items along with helping our customers find the best way to ship their items. You will be asked to occasionally drive a cargo van during your shift.
Shifts will be between 7:45a-6:30p Mondays-Fridays and 9:45a-2:30p on Saturdays. We are closed Sundays, evenings, and all major holidays. You must be able to work all of December (we are closed on Christmas Day and New Year's Day).
You will need to have a valid driver's license and be willing to submit your driver's license number to our insurance company for approval.
Please email your resume and availability or stop by and fill out an application to apply.