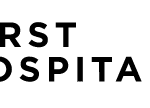 Website First Hospitality
What's in it for you…
Hotel discount at locations worldwide!
Paid time off and holiday pay incentives!
Professional development and promotion opportunities!
Flexible schedules for full-time and part-time work!
401(k) available for all associates!
Full benefit options available for full-time associates!
About this job…
Maintenance Engineers perform an instrumental role in the overall functionality of the hotel facility and system operation.  Engineers tackle routine challenges, preventative maintenance, and respond to guest needs when something isn't working as it should.  The primary responsibility of a Maintenance Engineer is proactive upkeep of equipment and systems, proper and adequate repair of building and equipment, safe use of tools and other power equipment, and support of guest and operational needs.
What you'll be doing…
 Proactively maintain the physical building structure, building systems, and equipment by performing preventative and routine maintenance
Complete grounds and custodial work as needed or assigned
 Use tools and other power equipment, following all manufacturer and other safety guidelines to ensure safety of self and others
 Complete needed or assigned building, equipment, or room repairs including but not limited to plumbing, painting, carpentry, sheetrock, and electrical work.
 Prioritize repairs or maintenance needs that may inconvenience or negatively impact the experience of hotel guests.
 Effectively communicate with hotel departments to ensure timely response and completion of maintenance needs.
Listen to guests and empathize with their challenges.  When necessary, notify other departments and act on guests concerns.
Always maintain professionalism consistent with hotel brand and company expectations.
Know, maintain, and communicate hotel emergency procedures; inform and assist guests or hotel operations in emergencies.
If applicable, maintain balance and security of house bank and accurately log all transactions.
Requirements…
Experience & Education: 
2+ years of maintenance experience, preferably in a hotel or similar facility
High School diploma or equivalency education certificate required
Electrical and/or plumbing certification preferred
Valid driver's license may be required
Communication:
Excellent verbal and written communication skills
Must be able to speak, read, and write in primary language used in the workplace
Physical:
8+ hours per day; stand and walk frequently throughout the workday
Reach, bend, stoop, kneel, and pivot frequently through workday
Lift, lower, push, pull, and maneuver up to 75 pounds occasionally
About First Hospitality…
Founded in 1985 and based in Chicago, First Hospitality is a forward-thinking hotel development, investment, and management company. First Hospitality's strategic vision is to create value for all through excellence and an openness to doing things differently.
First Hospitality seeks to attract and retain a high-performing and diverse workforce in which employee's differences are respected and valued to better meet the varying needs of the customers we serve. FH fosters an inclusive work environment that promotes collaboration, flexibility, and fairness. Equal Opportunity Employer.