Member Relations Specialist
Full Time
Salary: $47,000-$52,000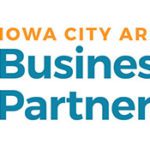 Website icareabusiness Iowa City Area Business Partnership
The Voice of Business for Johnson County
Member Relations Specialist – Iowa City Area Business Partnership
The Iowa City Area Business Partnership is currently expanding its team. The Business Partnership (formerly the Chamber of Commerce) is one of Johnson County's leading business organizations. With 700+ members, our mission is to build community by strengthening local business.
JOB DESCRIPTION
This position will support the overall mission of the Business Partnership, by cultivating relationships and showing the value of the Business Partnership in ways that lead to engaged and satisfied members. The Member Relations Specialist will be responsible for a variety of daily activities including plan and execute customer service visits; facilitate member connection and celebration events; develop, improve, and deliver membership services; respond to inquiries and requests for information; and maintain data relative to member retention.
KEY RESPONSIBILITIES:
New Member Onboarding Strategies
Implement and continuously improve program for welcoming and onboarding new members
Maintain in-person, mail, and email drip campaigns to engage new members from day-one
Member Retention
Create and execute personal touchpoints to build relations with members
Develop and implement unique and personalized experiences to increase member retention and loyalty
Provide business support by answering inquiries and directing members to internal and community resources
Drive achievement of retention, drop reduction, and upselling goals
Maintain detailed notes on member interactions in CRM system
Provide Sales Support
Seek opportunities to up-sell member services
Process new member applications and update member data in CRM system
Respond to general inquiries about membership
Other
Independently lead special initiatives within the new member and membership retention functions
Track and report on monthly and quarterly goals
Represent the Business Partnership at events and functions
Participate in shaping the future direction of the organization
Live the organization's values:
Demonstrate passion for the community by engaging on boards and activities in the community
Demonstrate member-focused mindset by putting members first and having an attitude of "we would not be here if it weren't for our members"
Demonstrate collaborative workstyle by keeping fellow team members informed, asking for help, giving help, extending trust, respecting differences, and working together towards a common goal
Demonstrate drive for continuous improvement by continuously improving work results and actively seeking professional development opportunities
Demonstrate a welcoming and inclusive mindset that aligns with a diverse community
QUALIFICATIONS
Education & Experience:
Bachelor's degree in a related field
Minimum of 2 years of professional experience in an account management or sales role
Organizationally savvy; proven ability to make connections and build relationships
Knowledge, Skills & Abilities:
Must be proficient in Microsoft Office and various CRM and team project management programs
Knowledge of Johnson County community preferred
Strong organization, time management and multi-tasking skills; detail oriented
Strong verbal and written communication skills
Ability to work with a wide variety of people, from small businesses owners to CEOs of large companies
Ability to clearly articulate and present the organization's mission, vision, and core values
Exceptional people skills; outgoing personality; self-starter
Ability to live the organization's values
Must have/maintain a dependable vehicle with proof of license and insurance
COMPENSATION
This is an exempt, full-time, benefits eligible position. Salary is commensurate with experience within specified range. Reports to VP of Sales & Marketing.
Please submit resumes by May 10, 2022.
Job Type: Full-time
Pay: $47,000.00 – $52,000.00 per year
Benefits:
401(k)
401(k) matching
Dental insurance
Disability insurance
Flexible schedule
Flexible spending account
Health insurance
Life insurance
Paid time off
Work from home
Schedule:
Ability to commute/relocate:
Iowa City, IA 52240: Reliably commute or planning to relocate before starting work (Required)
Work Location: One location