Registration Representative
Full Time
$16.95 - $24.69 per hour USD / Year
Salary: $16.95 - $24.69 per hour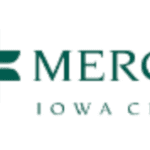 Website Mercy Hospital
Requisition Number:
14272
Address:
500 E. Market Street
Employment Status:
FB Full-time
Schedule:
Sun-Thurs, 11pm-7:30am
Pay Range: $16.95 – $24.69 per hour
Your starting hourly wage will be directly based upon years of relevant experience to the position. We will give you full credit for each year of past experience you have.
Provide customer service to patients, families and physicians through Pre-admission services.  Scheduling, registration, billing, collection, and cashier services.
Assists patients and visitors at registration areas, directs or escorts them to their destination, providing information related patient and guest service areas.
Secures complete and accurate patient demographic, case, and financial information to establish a patient account.
Explains and secures appropriate signatures from patients.
Determines third party payers and verifies coverage through electronic eligibility systems, web access, or phone calls.
Updates information as provided through the production of the bill.
Discusses financial planning issues and concerns with patients, prior to and after services have been provided.
Supports Pre-Admission Services nursing staff through clerical activities such as scheduling appointments, and initiating patient charts.
Assists in training of new staff.
Supports and complies with the Mercy Corporate Compliance standards related to state and federal regulations.
Performs other related duties as assigned.
Education
High school diploma or equivalent experience-Required
Experience
Typing skills of 30 words per minute and CRT and computer skills-Required
1 year of experience in a customer service environment-Preferred