Part Time
Salary: $12-15/hr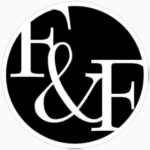 Field & Finch
Meráki Mercantile is a new retail concept by Field & Finch launching on Iowa City's Northside in the fall of 2022. Inspired by the owner's Greek heritage, Meráki Mercantile hopes to inspire you to find ways to infuse your life with meráki: creativity, passion, soul, and love. Specializing in heritage-quality gifts, everyday luxuries to give or keep, and a curated selection of vintage pieces, every item at Meráki Mercantile/Field & Finch is carefully hand selected for its beauty, quality, and value. Meráki Mercantile
Under general supervision of the store owner, Retail Associates will be responsible for daily operations of the storefront, including but not limited to:
Maintaining up-to-date product knowledge
Keeping a clean and organized store
Unboxing, tagging, and cataloging new merchandise
Creating eye-catching displays
Cash handling
Providing exceptional customer service
Candidates must be able to lift 35+ pounds and work on their feet for extended periods. The best candidates will be personable, friendly, detail-oriented, and have a strong sense of personal style.
This position is part-time and cannot be performed remotely. Prior retail experience is strongly preferred. Weekend availability is required. There will be occasional evening hours (~5-8pm, 1-2x per month) Rate of pay is $12-15/hour, depending on level of prior experience. There is also the possibility of an additional commission-based compensation at a targeted level of sales. All Retail Associates will start at a training rate of $12/hour, regardless of prior experience and may receive a salary increase after the training period based on prior experience and achievement of targeted training objectives.
To apply, please email resume, cover letter, number of hours per week you are seeking, and your general weekday and weekend availability to steph@fieldandfinch.com with the subject line [Your name] Retail Associate Application.