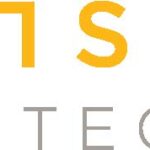 Website Slingshot Architecture
Driven by meaningful work created through personal relationships
We are a collaborative team of diverse individuals. We are proud of our studio culture of promoting personal and professional growth while producing excellent work. We are local champions and visiting experts, we engage community boldly to transform both people and places to create and nurture vibrant Midwestern urban spaces. We solve our projects with simplicity and specificity, always focused on the desired impact. The ideal potential "Slinger":
A self-starter who shares our drive for creating meaningful work in a collaborative environment and desires to be part of an enthusiastic and passionate team.
Thrives in a fast-paced environment on a small team committed to exceeding expectations daily.
Demonstrates a strong design instinct, generous work approach, and clarity in communication.
Arrives ready to learn and contribute to all phases of design for projects aimed at revitalizing cities and improving human experience.
Enjoys working on varied project typologies including mixed-use urban infill, historic rehabilitation, workspaces, and hospitality.
Seeks to gain exposure to and build relationships with clients, consultants, vendors, and contractors.
We are looking for an emerging professional on the path to licensure or licensed, with up to 5 years of experience.
Want to be a part of our team? If so, submit a concise, clear portfolio, resume, and your responses to these questions via email:
Why are you interested in Slingshot?
Why Des Moines / Iowa City?
What are your Core Values and Core Mission?
Provide a one paragraph critique of a Slingshot project.
If you could change one thing about our profession what would it be and how do you want to make a difference?
What is your 20 year plan?
What was the last book you read and tell us about it.
What role do you envision playing at Slingshot?
What do you want to know about us?
When are you available to start?