Social Media and Web Sales Specialist
Part Time
$14-19/hr USD / Year
Salary: $14-19/hr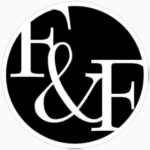 Field & Finch
Meráki Mercantile is a new retail concept by Field & Finch launching on Iowa City's Northside in the fall of 2022. Inspired by the owner's Greek heritage, Meráki Mercantile hopes to inspire you to find ways to infuse your life with meráki: creativity, passion, soul, and love. Specializing in heritage-quality gifts, everyday luxuries to give or keep, and a curated selection of vintage pieces, every item at Meráki Mercantile/Field & Finch is carefully hand selected for its beauty, quality, and value.
Under general supervision of the store owner, the Social Media and Web Sales Specialist will be responsible for
Creating engaging daily content aligned to established brand standards
Managing the Instagram, Facebook, and Tiktok accounts for Meráki Mercantile/Field & Finch, including static photos, videos/reels, and stories, as well as responding to customers/followers through DMs
Updating and maintaining accurate product pages with brand-appropriate photography on the Meráki Mercantile/Field & Finch website
Maintaining a high level of product knowledge and/or the ability to research new products as they arrive
Ideal candidates will be strong writers who are creative, artistic, and goal-oriented, with a high level of attention to detail and ability to follow established brand standards.
This position is part-time. Some work may be completed remotely, but candidates must be available to come to the store at scheduled times for photography and content creation. Rate of pay is $14-19/hour, depending on level of prior relevant experience. Prior experience managing social media accounts for small businesses is not required, but strongly preferred. There is also the possibility of an additional commission-based compensation for sales driven through social media channels. The Social Media and Web Sales Specialist may also be eligible to work as a Retail Associate or Manager, depending on prior experience.
To apply, please email resume, cover letter, samples of previous social media content you have created, number of hours per week you are seeking, and your general weekday and weekend availability to steph@fieldandfinch.com with the subject line [Your name] Social Media and Web Sales Specialist Application.