SVP- Senior Credit Officer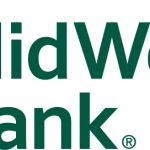 Website MidWestOne Bank
Overview
At MidWestOne, our people are number one in everything we do. We are a community bank with a culture based on integrity and customer care. The people on our team are the foundation of our success. If you're ready to work for an organization that values you, develops your talents and helps you grow personally and professionally, then look no further.
This is a senior officer role to oversee the management aspects of the commercial credit approval process including but not limited to analysis, underwriting and related functions.  In conjunction with the Chief Credit Officer and other credit officers in Credit Administration, acts as the reviewer and approver of credit requests from various geographies and commercial banking teams. May provide management of credit administration personnel as designated.
Responsibilities
Provides senior management with information/report detail regarding credit information, including various written reports for bank management and the board of directors.
Provides input, development and review of Commercial Banking policies and procedures, including the formulation of loan policy and amendments.
Conducts analyses of the bank's credit-related risks, both broad and narrow in scope, through the study of Bank loan data and various economic, industry, and banking trends.
Assesses total risk pertaining to requests for new or additional credit by new or existing customers, primarily through the analysis of financial statements and credit history.

Works with Commercial/Ag Bankers in establishing proper credit structure.

Underwrites all types of commercial loans through existing loan policy guidelines.
Approves MidWestOne loans on an as needed basis, per loan policy. Presents to Chief Credit Officer for approval as designated.
Conducts oral presentations and discussions to/with the bank's lending staff, board of directors, and/or customers.
Accompanies commercial lending personnel on customer calls as necessary to fulfill duties and responsibilities.
Participates in the planning process for the Commercial/Ag Banking Division.
Assists Chief Credit Officer with designated credits and special projects, including, but not limited to, Strategic Plan initiatives, CLOS administration and implementation, etc.
Ensures that credit is in compliance with Federal and State banking laws and regulations.
Leads, manages, and provides guidance for credit analysts and portfolio managers, collectively referred to underwriters, in the bank. Reviews structure and workflow of this group.
Participates on bank and board committees:

Member of Credit Committees as assigned by CCO; serves as designated Chairperson of select committees as assigned by the CCO.
Member of the Loan Strategy Committee and takes part in all regional past due meetings.

Facilitates or participate in meetings and other training or communication meetings as required.
Represents the bank in the community through volunteer and community outreach roles as available.
Performs other duties assigned.
The Perks!
Competitive base compensation with additional performance-based incentives/bonus potential (incentives and bonus will vary depending on role)
Career growth  opportunities
Continuous learning opportunities
401(k) Retirement Plan with company match with immediate vesting
Employee Stock Ownership Plan
Employer provided group life insurance with option to purchase additional life insurance for you and your family members
Employer provided long term and short term disability insurance
Paid Time Off, Paid Holidays, Parental/Grandparent Leave, and more!
Medical, Dental, and Vision insurance
Flex spending plan & Health savings accounts
Additional Insurance options to meet your personal needs: Pet Insurance and Critical Illness and Accident insurance
Student Loan Debt Reduction Program & Tuition Assistance Plan
Wellness Program
Free banking services and other financial services discounts
Take Your Dog to Work Day in June
Employee Rally Day- a day of celebration and recognition!
Qualifications
Bachelor's degree or equivalent combination of post high school education and related work experience.
In addition to education in the field of business or related field, 15+ years of related experience and/or training in a commercial credit environment, to include at least 10 or more years in a credit officer role; or equivalent combination of education and experience.
We RISE by lifting others. RISE stands for Retention, Innovation, Support, and Empowerment. Through RISE we aspire to create and sustain a culture of diversity, inclusion and belonging at work and in our communities. Our commitment to RISE is reflected in our operating principles, people and culture. We pledge to continuously learn, so we can understand and support the differences of individuals, embrace each other's strengths, and provide opportunities for all of us to work toward and achieve our full potential.