Full Time
$68,889.60 – $104,312.00 USD / Year
Salary: $68,889.60 – $104,312.00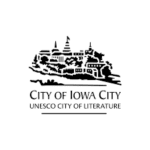 Website cityofiowacity City of Iowa City
Systems Engineer
Information Technology
Services Division Finance Department
Application deadline: Friday, December 16, 2022
Visit www.icgov.org/ jobs to apply online
One permanent full time position available
Full salary range: $68,889.60 – $104,312.00
Hours: Monday – Friday, 8:00am – 5:00pm
Job summary: Maintains integral pieces of larger computer systems designed to support internal and external users. Ensures availability, reliability and optimal performance of the server, desktop, phone, network systems and security/ access Control systems. Installs, modifies and makes repairs to platform software, server hardware, phone system and server software systems. Provides technical assistance to system users.
Minimum qualifications: Associate degree in communications systems, networking or related field from an educational institution accredited by a DOE recognized accreditation body required. Two years' experience with high-speed packet switched data networks, communication system design, implementation, operation or maintenance required. Or equivalent combination of education and experience. Must pass criminal background check.
Preferred qualifications: Experience with VMware ESXi Server running in a clustered environment preferred. Experience with desktop imaging, Windows Server, Windows Server Update Services, Exchange, SQL 2016, desktop deployment, desktop and server monitoring and administrative scripting preferred.
More information: A full job description including a listing of essential duties and responsibilities and necessary knowledge, skills and abilities is available at www.icgov.org/ jobs under Job Descriptions. It is the policy of the City of Iowa City to afford equal employment opportunities for all employees and potential City employees.
Date posted: November 18, 2022