Temporary
$18/hr USD / Year
Salary: $18/hr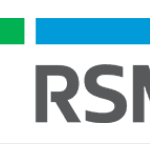 Website RSM US LLP
In this position, you will be responsible for tax return assembly within the Tax line of business. This is an opportunity to work with a dynamic group of motivated professionals at various levels from Partner to Associate and an excellent opportunity to display your strong technical and customer service skills. This position is a seasonal/temporary position.
Qualified candidates will possess the following:
High School diploma or GED

Experience utilizing office technical tools, including office scanners, printers, label machines and copiers

Microsoft Office Skills

Demonstrates a working knowledge of the technology tools required within assigned responsibilities

Effective organization and time management skills

Ability to manage multiple tasks

Strong attention to detail

0 to 2 years of related office experience


Effective organization and time management skills

Ability to manage multiple tasks

Ability to stand for 8+ hours


Ability to lift 20-40 lbs.

Strong attention to detail
Responsibilities:
Copy and assemble tax returns


Assist the tax processing department

Other duties as assigned
Hours:
Monday – Friday; start and end times vary

Overtime expected as hours will fluctuate up or down depending on workflow

REQUIRED:  Weekends, as needed (usually Saturday or Sunday 10am-2pm but may vary)
Currently, RSM does not intend to hire candidates for entry level positions who will need, now or in the future, RSM sponsorship through any non-immigrant visa category such as the H-1B, H-1B1, E-3, O-1, or TN.
RSM is committed to providing equal opportunity and reasonable accommodation for people with disabilities. If you require a reasonable accommodation to complete an application, interview, or otherwise participate in the recruiting process, please call us at 800-274-3978 or send us an email at careers@rsmus.com.
The firm offers a competitive benefits package, base compensation, and an employee bonus program for eligible roles based on individual and firm performance per program guidelines. Base compensation ranges can be found between the ranges noted below in the posting, and an actual offer can vary based upon on role, hiring location, and qualifications. For additional information on RSM's total rewards, visit our website at https://rsmus.com/careers/working-at-rsm/benefits.html.
If required by applicable law or client policy, you may be required to be vaccinated for COVID-19 or have an approved accommodation.
You want your next step to be the right one. You've worked hard to get where you are today. And now you're ready to use your unique skills, talents and personality to achieve great things. RSM is a place where you are valued as an individual, mentored as a future leader, and recognized for your accomplishments and potential. Working directly with clients, key decision makers and business owners across various industries and geographies, you'll move quickly along the learning curve and our clients will benefit from your fresh perspective.
Experience RSM US. Experience the power of being understood.
RSM is an equal opportunity/affirmative action employer. Minorities/Females/Disabled/Veterans.
Job ID: req33001
Line of Business: Internal Client Service
SubFunction: Location Services
Job Type: FullTime
Req #: req33001
Location: Iowa City, IA US
Region: National
Job Category: Administrative Professional
Employment Type: Temporary
Degree Required: None
Travel: No