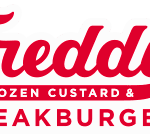 Website Freddy's
Frozen Custard & Steakburgers
Team Member/Cashier/Cook
Your interest in Freddy's Frozen Custard & Steakburgers is appreciated. As a franchisee, our Company is known as MLY Investments, LLC and we are a separate entity. However, while all of Freddy's restaurants operate under one that follows the culture and product standards that have made the concept of what it is today. An as a franchisee, there are employment practices and items such as benefits that may vary from others. We appreciate your interest and you can learn more about us or apply online at:
https://freddys-iowa.submit4jobs.com/
Why Work Here??
Industry Leading Wages
Next-Day Payroll Program
4 Day Workweeks
401(k) Program
Monthly & Quarterly Bonus Program
Paid Time Off
100% Manager Meal Discount
Development & Growth Opportunities – 6 Stores in Development!
Planet Fitness Membership
Company Outings and Seminars
No Late Nights or Overnights!
Fun! Work with Great People!
Required Experience:

Requirements for restaurant team members – cashier and cook:
Must have evening availability to work until the restaurant closes
Must be punctual (on time and dependable)
Must be able to work in a team environment
Must be willing to undergo a background check
Must be able to work up to a 10-hour shift while standing or walking to perform essential functions.
Will be required to lift up to 55 pounds during the course of a workday.
Must be able to communicate effectively with customers and team members to ensure the safety of individuals and customer needs.
Will require bending, stooping, and occasional use of a ladder.
Reasonable accommodation will be made to those requiring assistance.