Customer Success Specialist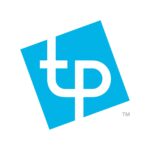 Website TelePharm
Job Overview
In this role, you will be responsible for providing exceptional customer interactions as well as identifying and delivering solutions that aid in the customer's success. This may include customer onboarding, training, support, account management, and contributing to customer facing applications or applications for operational efficiencies.
We are looking for a creative, self-directed individual that's excited to learn new things and tackle new problems.
TelePharm is a software company located in Iowa City. We build the software and supporting systems that enable virtual verification, remote patient counseling services, and power telepharmacies across the country. We have an opening for a Customer Success Specialist who will join our team to help build a best-in-class Customer Success program. The CS Specialist will help us drive an exceptional experience and sustained value for TelePharm customers through building trust and consulting on the TelePharm software.
We work hard, but we like to have fun too. If you thrive in an ever-changing environment that demands you stretch yourself (sorry, no free yoga), you may be a great fit at TelePharm.
Accountabilities
Serve as a TelePharm platform expert including knowledge of back end/technical workings and practical business applications.
Maintain high levels of user engagement, including on-site meetings.
Empathize with every aspect of the customer journey, putting the customers' needs first.
Conduct training, webinars, and proactively suggest solutions to common user needs.
Continually identify pain points that affect the user or onboarding experience and initiate solutions.
Communicate effectively with other cross-functional team members to translate business needs and product requirements into new solutions for customers.
Contribute to the development of customer success team assets, methods, and onboarding materials.
Help drive customer renewals, references, and success stories.
Qualifications
Bachelor's degree or equivalent relevant work experience in a customer success, account management, or pharmacy technician role.
Exhibit a team-first attitude with a willingness to jump in and tackle problems before anyone else will.
Proven ability to work independently and be proactive with innovative ideas to drive customer success.
Proven track record in a highly-professional customer service environment.
Strong communication and interpersonal skills.
A Covid-19 vaccination is required in order to be employed in this position. This includes either:

2 doses of the Moderna or Pfizer vaccine
1 dose of the Johnson & Johnson vaccine
Cardinal Health supports an inclusive workplace that values diversity of thought, experience and background. We celebrate the power of our differences to create better solutions for our customers by ensuring employees can be their authentic selves each day. Cardinal Health is an Equal Opportunity/Affirmative Action employer. All qualified applicants will receive consideration for employment without regard to race, religion, color, national origin, ancestry, age, physical or mental disability, sex, sexual orientation, gender identity/expression, pregnancy, veteran status, marital status, creed, status with regard to public assistance, genetic status or any other status protected by federal, state or local law.
To read and review this privacy notice click here