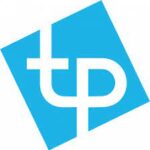 Website TelePharm
The TelePharm team, within Outcomes at Cardinal Health, is looking for a highly driven Product Manager to collaborate with an energetic and talented product team to imagine, define, and evolve healthcare.
The healthcare space is exploding with the convergence of new technologies, health sector shifts, and a growing demand for true connection between all points of care. Preferences are shifting rapidly toward telehealth and telepharmacy specifically, and TelePharm products are poised to make a large impact for pharmacies and patients.
We are seeking a talented product manager who will inspire inventive collaboration between design, engineering, and business to build products for the next generation.
Responsibilities
Gain an understanding of the business goals TelePharm products are intended to produce for customers, users, and the business
Establish and share a clear vision for the future of TelePharm products and services, creating a system of product metrics that measure progress toward this vision
Communicate progress regularly, and optimize based on results
Develop, validate, maintain, and communicate a product roadmap which will energize the team and guide products to success
Engage and empower the team to rapidly test concepts and prototypes with users and customers to attain product:market fit and seize market opportunities
Partner with design and engineering to break big ideas into small, measurable slices that make progress towards your vision
Continuously be hands-on with customers and users to build a deep understanding of their jobs to be done, their needs and how the product will deliver value
Motivate and pair with product designers to gather quantitative and qualitative user insights to inform product design and ensure desirability prior to writing code
Prioritize your product backlog and plan product sprints and other activities—weighing risk, user/customer value, dependencies, and effort in light of business objectives
Desirable Qualities & Experience
Be analytical and curious about data and use the insights to improve your product
Be able to assess a complex and ambiguous environment, make sense of it, and communicate a path forward
Seek the knowledge and expertise of others—team, stakeholders, users, customers—to better manage your product
Adopt a team mentality; be willing to do what needs to be done regardless of title or role and grab a shovel to solve a problem
Adopt a mentality of continuous learning through iterative feedback from users/customers to evaluate your path forward
Have proven experience product managing within a B2B and B2B2C product space
Have experience developing and communicating compelling software product value propositions to earn stakeholder buy-in
Have a balance of technical confidence and business modeling experience within a complex industry
Be resolute to overcome challenges that will inevitably arise
The right candidate will get satisfaction from…
Being the go-to expert for your software product—what's happening now and what comes next
Motivating your product team and helping them understand the impact of their work
Channeling a passion for innovating with technology and design to improve healthcare and spark significant growth for a Fortune 15 company
Qualifications
3-5 years practicing product management (at least some of that time in an agile environment) or 5-10 years of relevant experience
A minimum BA/BS in a relevant field (e.g. Computer Science, Business) or equivalent real-world experience
Conversant in user experience research and design activities
Strong technical understanding and ability to engage at a detailed level with software engineers and design team members
Excellent verbal and written communication and presentation skills
Mature interpersonal skills to guide interactions with your partners in design, engineering and other business functions (marketing, sales, customer success)
Experience leading and shipping a product or large feature set to market
Pharmacy experience a major plus
Ability to travel as needed (up to 15%)