Part Time Sales Associate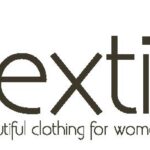 Website Textiles
Life is too short to be uncomfortable
Retail Sales Position
Responsibilities include:
-Working with customers and selling
-Checking in and steaming new merchandise
-Redoing store displays on the floor as well as in the window
-Keeping the store, upstairs and downstairs, clean and looking tidy
-Performing daily tasks as assigned by the store manager
-Pulling and packing online orders.
-Must be available to work occasional weekends.
We are a small boutique so customers look upon us as their personal shoppers.  We are more than just sales people.  We get to know our customers and point them to items they would like.  If something comes in that a customer might like in particular, we call them.  Customer service is our most important asset.  In the era of online shopping, personal service is the reason people come into our store.
Our current hours are Monday – Saturday 10-6 and Sundays 12-4. Our shifts break down to 4 or 8 hours, full days or 10-2, 2-6.