Full Time
Part Time
$14hr + tips USD / Year
Salary: $14hr + tips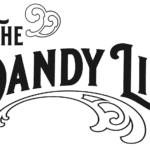 Website The Dandy Lion
A dandy little luncheonette with Southern inspiration
In search of a new member to join our kitchen team!
We are looking for someone with ideally some experience cooking in a professional kitchen and if you've had any experience cooking for brunch or breakfast service–even better! Responsibilities would include cooking on line during service, assisting in food prep, maintaining a clean kitchen, & completing opening/closing duties.
Part-time position available immediately with the potential to turn into full time once the summer season hits. Weekend morning availability is a must. Potential late afternoon/early evening would become available in the future.
Starting pay is $14/hour plus tips.
If you would like to apply, please send us an email or apply in person at The Dandy Lion.