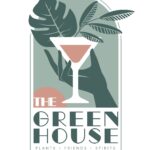 The Green House
Plant themed Cocktail Lounge
The Green House is a brand new plant-themed bar in downtown Iowa City. We are  located right across the street from the New Pioneer Coop and adjacent to the Saturday Farmers Market at 505 E. Washington Street. Opening in mid August, 2022, we will be specializing in local Iowa beer selections, a robust wine selection and a bevvy of plant themed cocktails, juice, frozen beverages and small food items.
As a bartender/server at The Green House, your job will be to create not only delicious drink concoctions, but to create a positive atmosphere in our green sanctuary.
With an acute focus on hospitality, your main responsibilities will include:
Mixing and serving alcoholic and non-alcoholic beverages
Providing friendly and attentive service at all times
Maintaining accurate daily sales reports
Routine cleaning procedures and overall cleanliness of The Green House
Maintaining a knowledge of all drink and food offerings
Occasional plant watering
Desired Qualifications include:
High level of commitment to hospitality and customer service
Positive, helpful and attentive attitude
1+ years of bartending / serving experience
Punctuality and schedule commitment
Interest or obsession with plants preferred
The Green House is committed to a safe and respectful work environment for all. If you are someone who is committed to hospitality and customer service, who enjoys plants, humans and humans who love plants, please apply by sending your resume with prior work experience and weekly availability to: emily@thegreenhouseic.com.