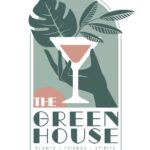 Website The Green House
Plant Themed Cocktail Lounge
The Green House, Iowa City is hiring for Part Time Bartenders!
We are looking for folks who have past experience and knowledge in bartending, mixology and who have a knack for excellent customer service. A passion for hospitality is a must.
We are open every day of the week 10am-10pm. We're looking specifically for folks who are able to work 4-5 shifts per week (20-25 hours) with night and weekend availability. Weekday daytime availability is great as well.
We offer a great working environment, friendly staff and patrons. We are a plant themed cocktail bar, so a love for plants is a deal-breaker.
If you are interested in applying, please email Emily with your resume, prior work experience and include your Spring/Summer/Fall availability.
Thanks!!