Events and Programming Director
Full Time
Salary: $42,500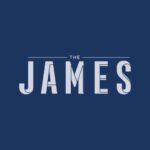 Website The James Theater
The James Theater seeks a full-time Events and Programming Director to produce and coordinate internal, collaborative, and rental programming for a flexible 200-person capacity performance and events venue.
As the leader of The James Theater, the Events and Programming Director will work with founders Leslie and Mark Nolte to shape the role of The James Theater in the local and regional arts landscape, including developing internally-produced programming, building relationships with outside artists and arts organizations, and identifying new avenues for growth and collaboration within the vibrant Iowa City arts community. The Director will work with the Theater Manager to manage all booking/rental requests and communication with renters, as well as execute rental contracts. This role will also be responsible for communication with contributors to The James and will oversee the Seat Sponsor donor program.
The Director will oversee The James staff, directing and working closely with the Theater Manager and Facilities Manager, as well as Front of House staff.
While the responsibilities outlined above are fixed, The James is a new organization and therefore we are always evolving! As a leading team member within The James, this position will be influenced by the strengths and ideas of the hired candidate. We hope applicants for the position consider not only how they might meet the outlined job description and requirements but are also motivated by the opportunity to contribute creatively to the identity of a new arts organization.
The ideal candidate for this position has experience in marketing, event coordination and managerial roles. The candidate should be passionate and/or involved with the arts, especially in Iowa City, a creative thinker, self-starter, comfortable leading a team, and invested in arts administration.
Compensation: $42,500/year salary with benefits package available.
Please email info@thejamesic.com with a statement of interest and attached resume.
About The James
The James Theater is a dynamic and accessible performance and events venue in Iowa City. We are dedicated to supporting the creators and innovators of our community through all stages of the development and performance of work in the arts, as well as bringing unique touring acts from across the country to Iowa City. Join our journey to build an exciting new theater space in the greatest small city for the arts!
Please visit our website for more information.