Part Time
Salary: $18/hour, with potential for full time and salary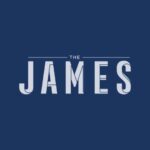 Website The James Theater
The James Theater seeks a part-time (with opportunity to develop into salaried position) Theater Manager to run day-to-day operations of a flexible 200-person capacity performance and events venue.
The Theater Manager will act as on-site manager for all event and performance rentals at The James Theater, responsible for scheduling, training, and supervising the front of house staff, operating the point of sale system, and coordinating with outside non-technical vendors involved in an event. The Theater Manager is also responsible for overseeing the maintenance of the theater space in between events, including designing and maintaining cleaning and inventory procedures for The James. They will work closely with the Programming and Events Director and Facilities Manager and manage all Front of House staff.
While the responsibilities outlined above are fixed, The James is a new organization and therefore we are always evolving! As a core team member within The James, this position has the potential to expand in scope and responsibility as the theater does. We hope candidates for the position consider not only how they might meet the outlined job description but are also motivated by the opportunity to contribute creatively to the formation of this role.
The ideal candidate for this position has managerial experience, is passionate about the arts and/or live entertainment, has strong organizational skills, is a self-starter, and also works well on a team.
Compensation: $18/hour, with potential for full time and salary
Please email info@thejamesic.com with a statement of interest and attached resume.
About The James
The James Theater is a dynamic and accessible performance and events venue in Iowa City. We are dedicated to supporting the creators and innovators of our community through all stages of the development and performance of work in the arts, as well as bringing unique touring acts from across the country to Iowa City. Join our journey to build an exciting new theater space in the greatest small city for the arts!